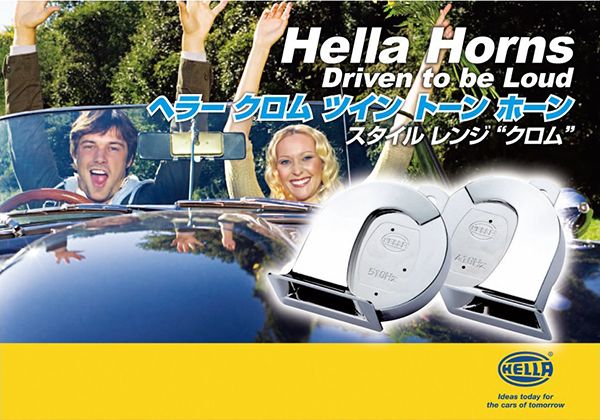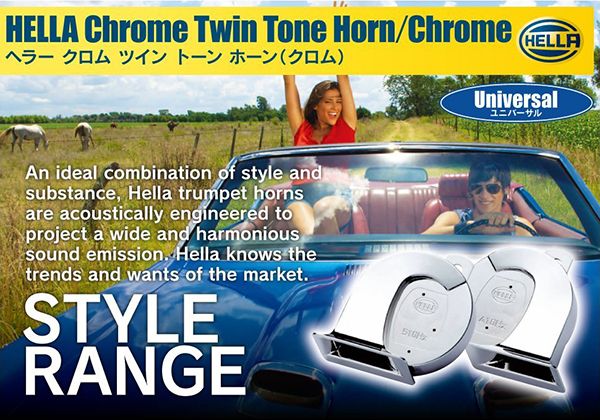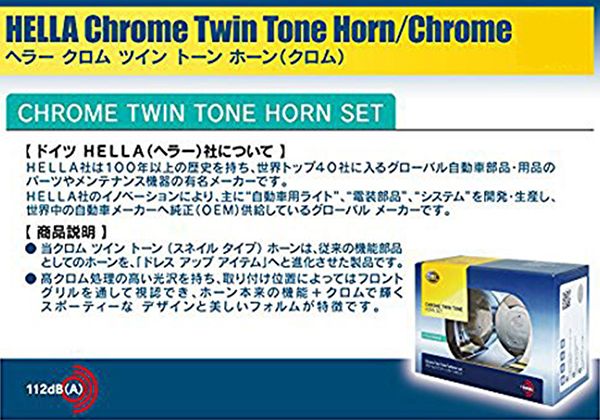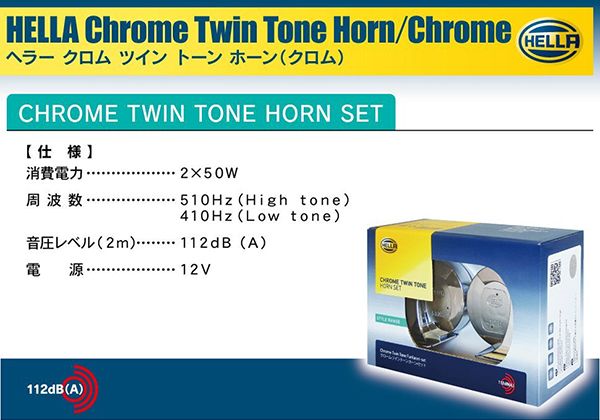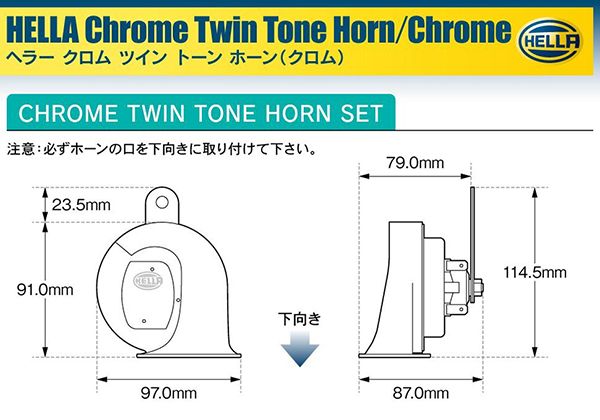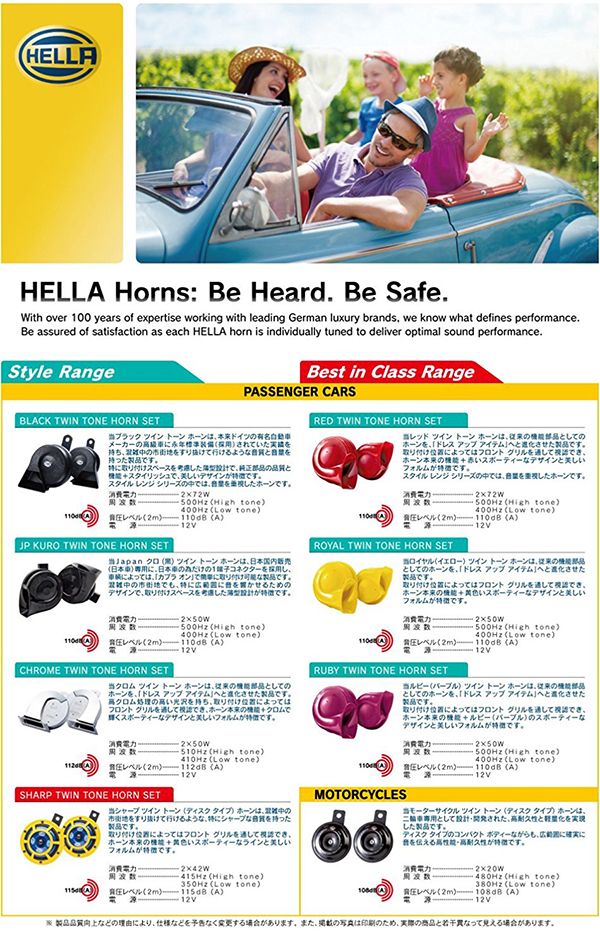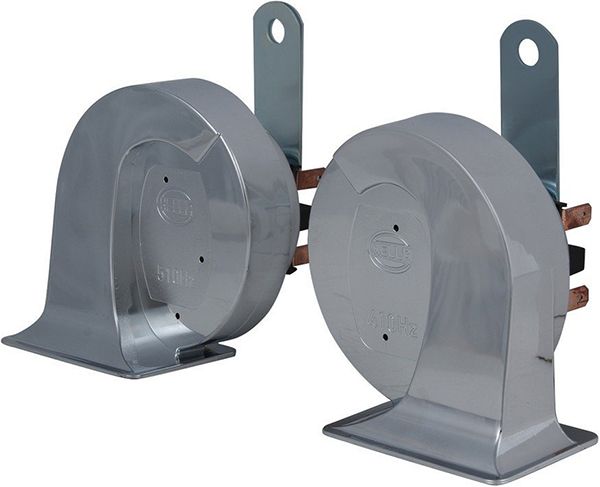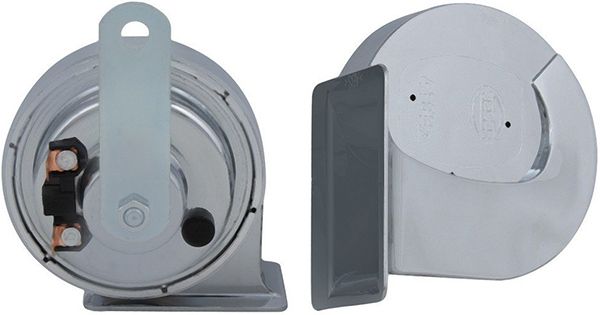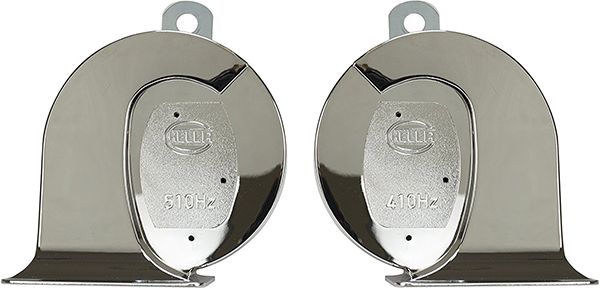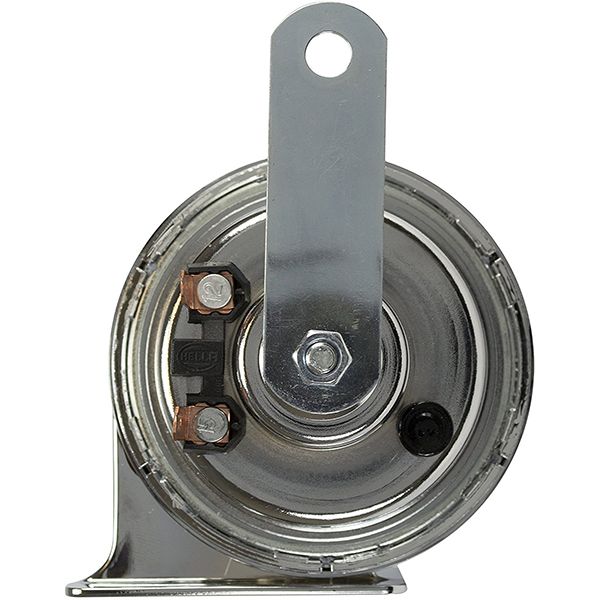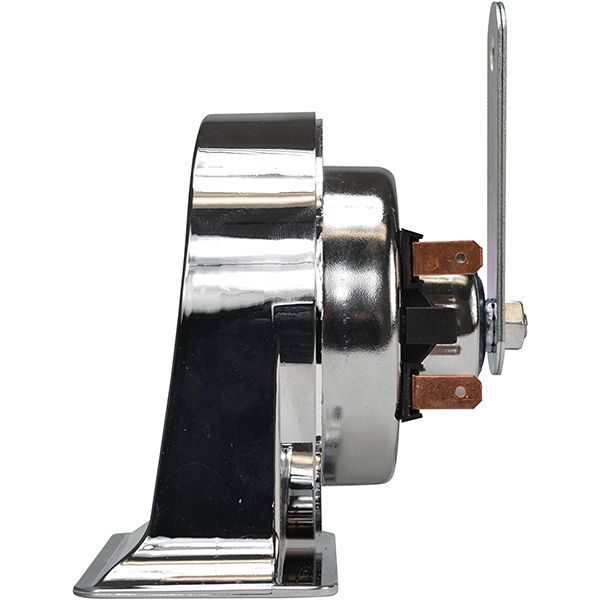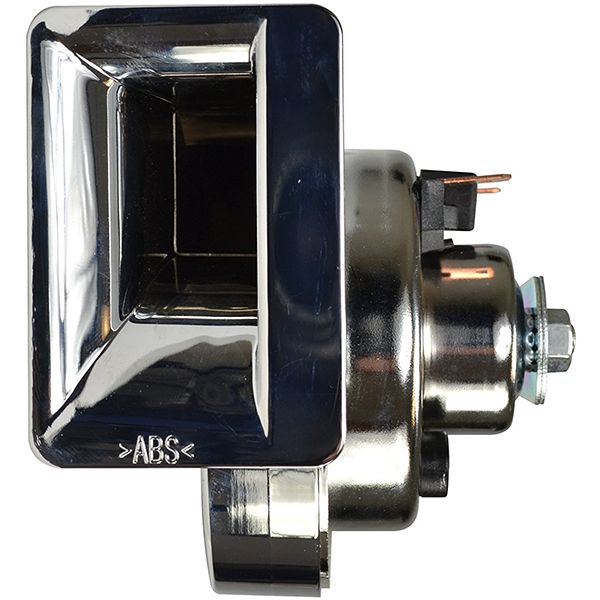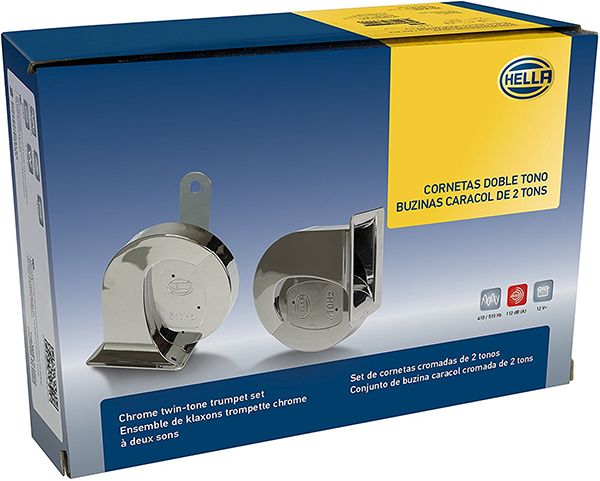 ORIGINAL HELLA Speacial Edition Chrome Twin Tone 12V Style Range Car Vehicle Horn Set
HELLA Horns: Be Heard. Be Safe.
With over 100 years of expertise working with leading German luxury brands, HELLA know what defines performance. Be assured of satisfaction as each HELLA horn is individually tuned to deliver optimal sound performance.
The contours of the HELLA Chrome Twin Tone trumpet horn are engineered to project a wide sound emission, making it ideal for driving. It comes with a compact design for east installation and is corrosion resistant.
Germany HELLA is a top-class auto parts and supplies manufacturer with a history of over 100 years, its high performance and high quality products are mainly OEM (genuine parts) to European automobile manufacturers such as BENZ and BMW ) Has been supplied for years as a supplier.
Today it is a global listed company with more than 100 bases in 35 countries around the world.
This chromium twin tone (snail type) horn is a product that evolved horn as a conventional functional part to "dress up item".
It has a high gloss of high chromium treatment, it can be seen through the front grill depending on the installation position, features original feature of horn + sporty design shining with chrome and beautiful form.
Usage notes
Be sure to attach the mouth of the horn face down so that water does not enter inside the product. The product is a two terminal type (one side) universal type. For connection of +/- power supply (2 terminals), simple wiring processing is required. Power supply Moreover, relays may be required separately depending on the vehicle. Please acknowledge it beforehand.
Safety warning
Please be sure to keep the genuine horn removed. In the unlikely event that this product stops running, maintenance will be inferior, so please return to the original horn promptly.
Speacification:
Power Consumption: 2 x 72W

Frequancy: 410 Hz (Low Tone), 510 Hz (High Tone)

Sound Pressure Level at 2m (Dual Tone): 112 dB(A)

Nominal Voltage: 12V

Part Number: 3FH 007 728-883

87mm

ECE R28
Feature:
Color: Chrome

Full Harmonious tone

Stylish Compact design

Proven Quality and Performance

Corrosion Resistant

Sporty ruby red design

Nice Contours

Superb loud twin horn

Nice and elegent sound quality

Weight: 1KG

A Product of Germany

1 Year Warranty (Warranty By Hella Malaysia)