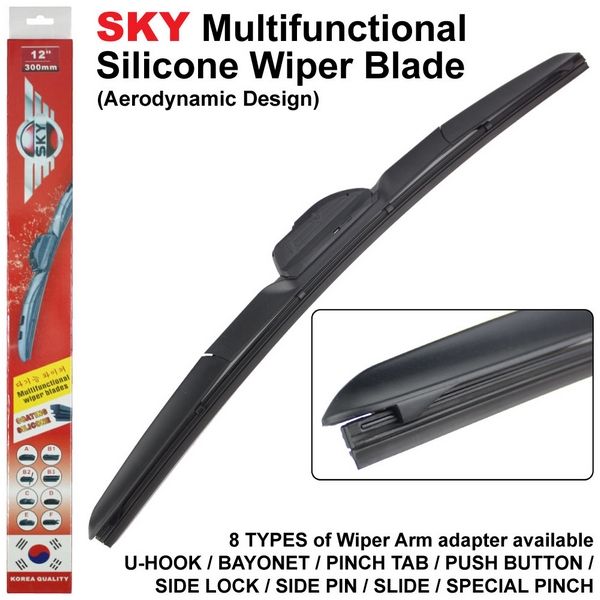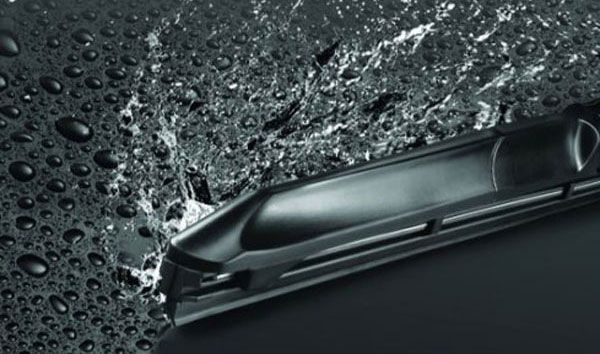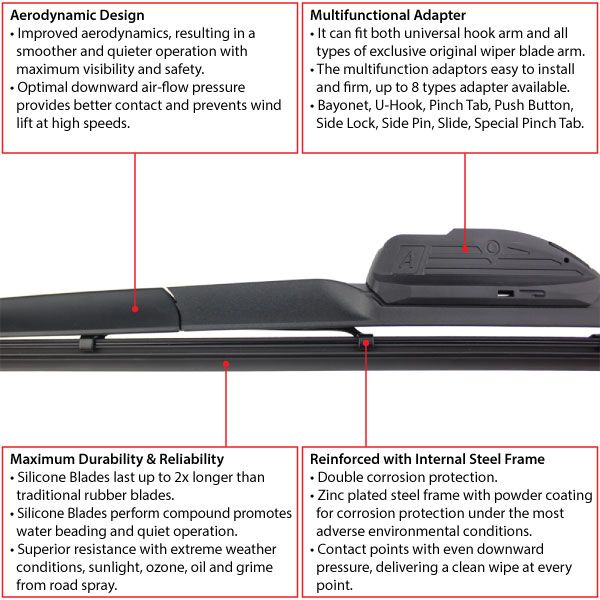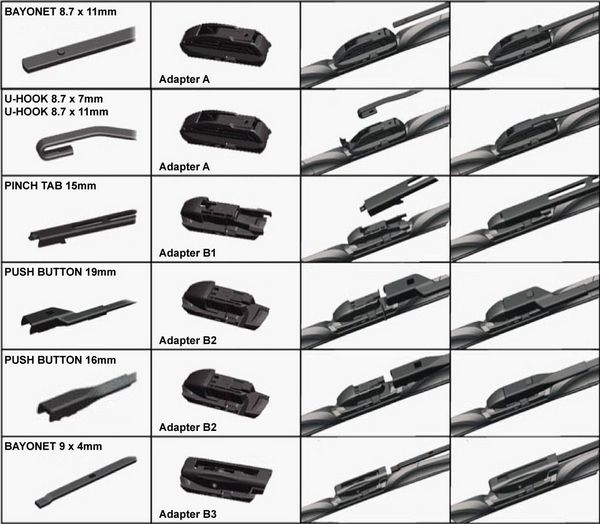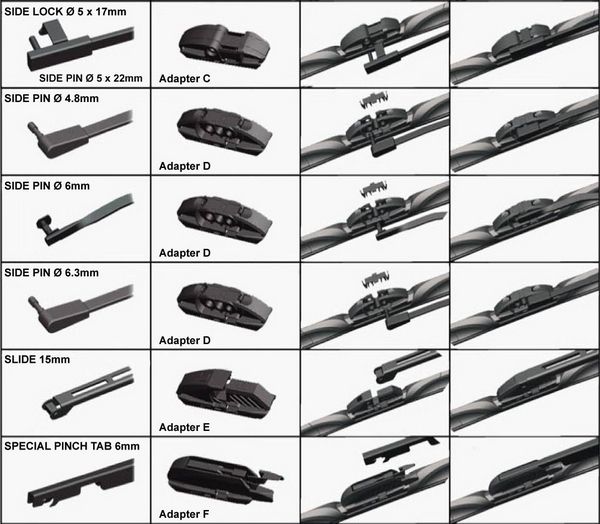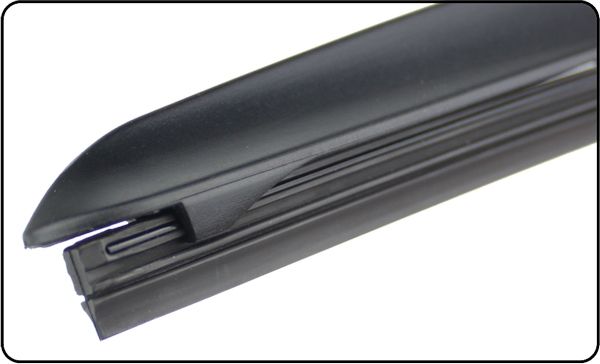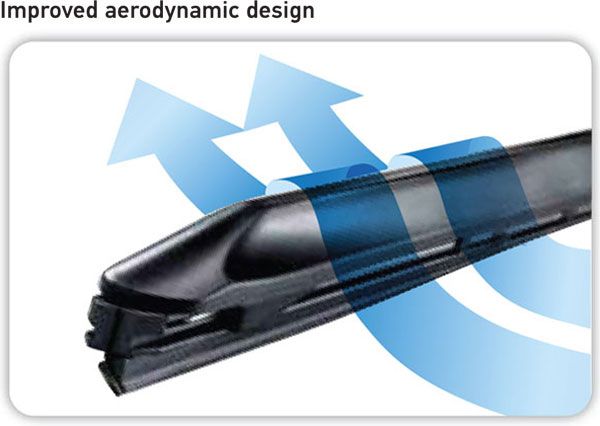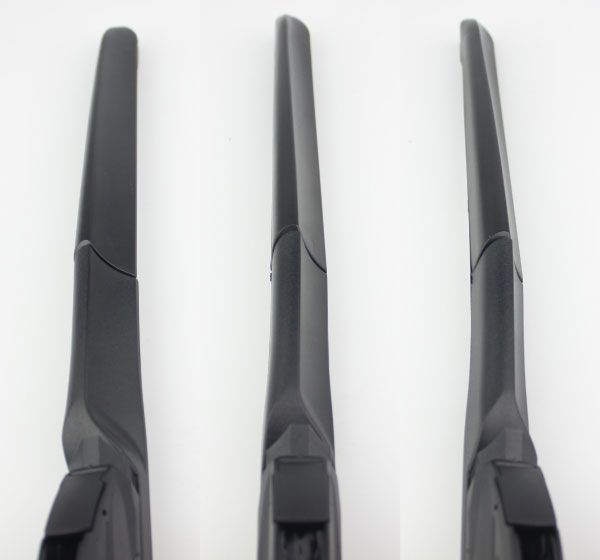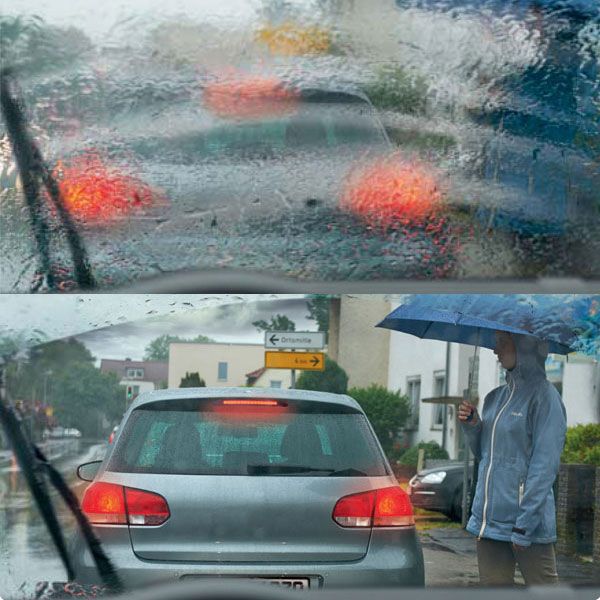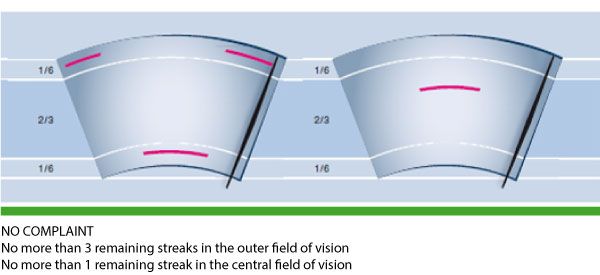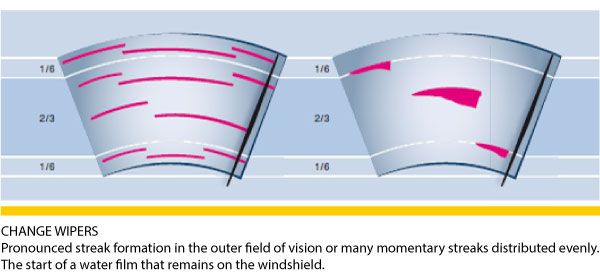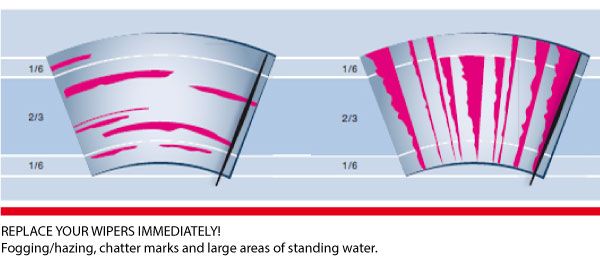 SKY Multifunctional Universal Aerodynamic Hybrid Silicone Wiper Blade Korea Quality [1 Pair]
SKY using special coated silicone blades, aerodynamic design and multifuctional adapter in a hybrid wiper blade form, feel and experience the difference when driving. This wipers clean up to 10 times better than regular rubber wiper blades.
SKY uses a unique of silicone blades (for durability) resulting in the BEST silicone wiper on the market. Silicone blades do not stick to hot windscreens. Unlike organic rubber, silicone will not absorb moisture over time causing heat build up in hot conditions. Silicone blades are extremely durable. Unlike organic rubber wipers, silicone blades do not dry out, or "set" after long exposure to ozone, UV Rays, ice, snow, heat or cold. Silicone blades has superior resistance and are not affected by extreme weather conditions, sunlight, ozone, oil and grime from road spray. Silicone naturally resistant to extreme temperatures. It retains its functional qualities from -63°C to 177°C.
SKY designed with an hybrid technology, integrates the best design features of conventional frame and aerodynamic design for an ideal combination of style, performance and protection. This innovative aerodynamic design offers enhanced contact with the windscreen and optimal pressure distribution across the blade to deliver a cleaner wipe.
SKY Multifunctional adapter are fit over 99% wiper arm that is available in the market. With this multifunctional adapter, you can choice the wiper with worry free.
Having good visibility when driving is essential and could save your life.
Aerodynamic Design
Improved aerodynamics, resulting in a smoother and quieter operation with maximum visibility and safety

Optimal downward air-flow pressure provides better contact and prevents wind lift at high speeds
Reinforced with Internal Steel Frame
Double corrosion protection

Zinc plated steel frame with powder coating for corrosion protection under the most adverse environmental conditions

Contact points with even downward pressure, delivering a clean wipe at every point
Maximum Durability & Reliability
Silicone Blades last up to 2x longer than traditional rubber blades

Silicone Blades perform compound promotes water beading and quiet operation

Superior resistance with extreme weather conditions, sunlight, ozone, oil and grime from road spray
Multifunctional Adapter
It can fit both universal hook arm and all types of exclusive original wiper blade arm

The multifunction adapters easy to install, firm connection, up to 8 types adaptor available

Bayonet, U-Hook, Pinch Tab, Push Button, Side Lock, Side Pin, Slide, Special Pinch Tab
Types of wiper arm that fits with the adapter:
Adapter A - Bayonet 8.7x11mm

Adapter A - U-Hook 8.7x7mm / 8.7x11mm

Adapter B1 - Pinch Tab 15mm

Adapter B2 - Push Button 19mm / 16mm

Adapter B3 - Bayonet 9x4mm

Adapter C - Side Lock 5x17mm

Adapter D - Side Pin 4.8mm / 6mm / 6.3mm

Adapter E - Slide 15mm

Adapter F - Special Pinch Tab 6mm
Features:
Price comes in 1 Pair, please choose your wiper size according to your car model

Size available: 12", 14", 16", 17", 18", 19", 20", 21", 24" & 26"

Adapter available: U-Hook, Bayonet, Pinch Tab, Push Button, Side Lock, Side Pin, Slide, Special Pinch Tab

Patented Silicone Blades resists wear & damage from UV and sunlight exposure

Silicone Blades last up to 2x longer than traditional rubber blades

Silicone Blades perform compound promotes water beading and quiet operation

Multifunction wiper with multi adapter to fit over most all types of wiper blade arm available in the market.

Aerodynamic design has equal pressure points for quiet and streak free wiping

10 times cleaner then normal rubber wiper blade

Aerodynamic design wiper blade, optimal downward air-flow pressure

High quality silicone wiper

Long lasting wiper

Korea Quality

Weight: 2Kg
NOTE
Adapter A are pre-attached and included in this package price, other types of adapter are

sold seperately

, such as adapter B1, B2, B3, C, D, E, F

Please check the original wiper arm, and choose the suitable adapters

If your size is 15", Please get 16", add 1" Bigger

If your car model is not listed below, please measure your wiper on your own
Car Model Wiper Size Reference: