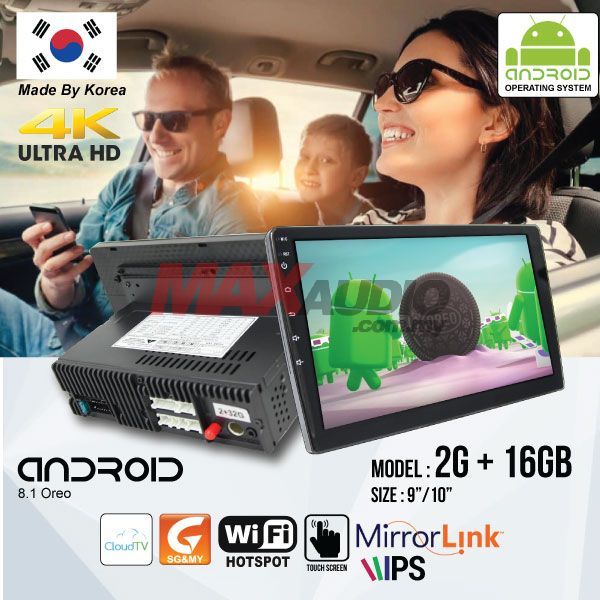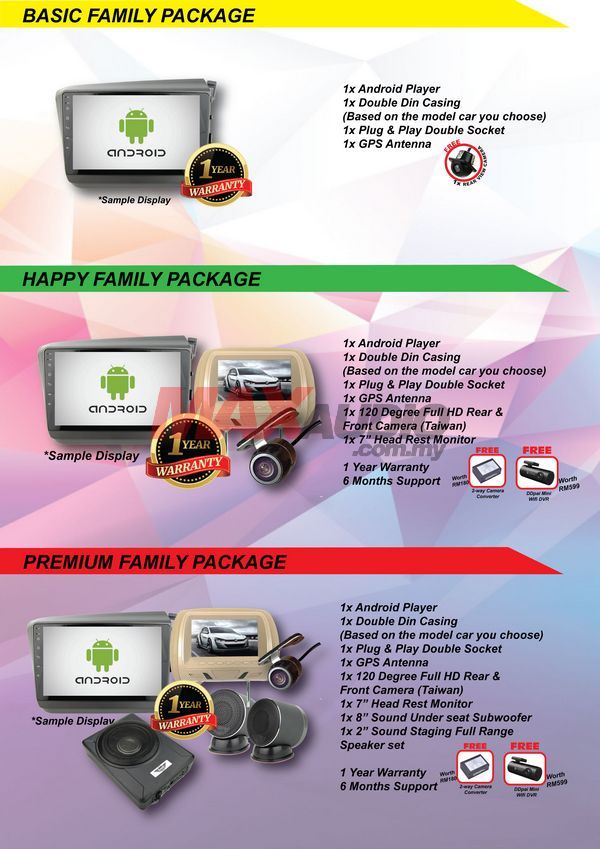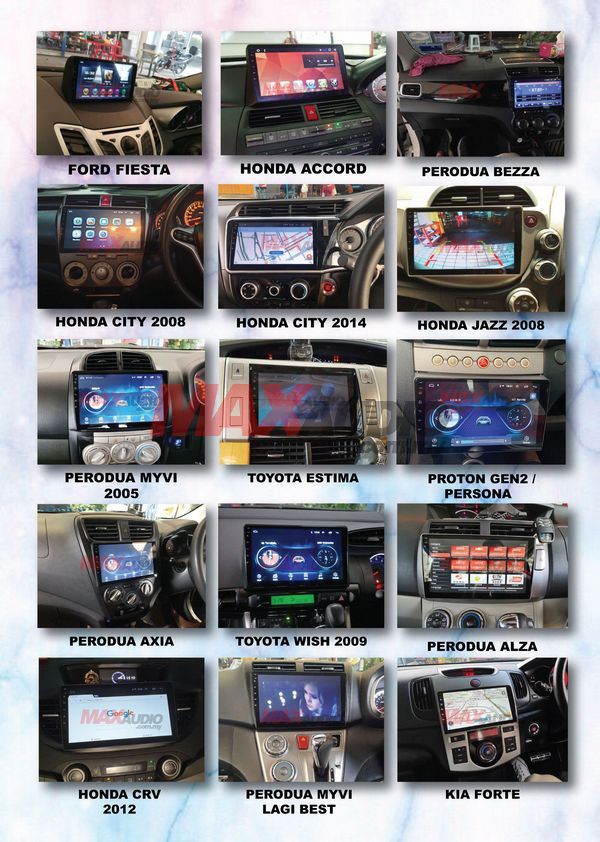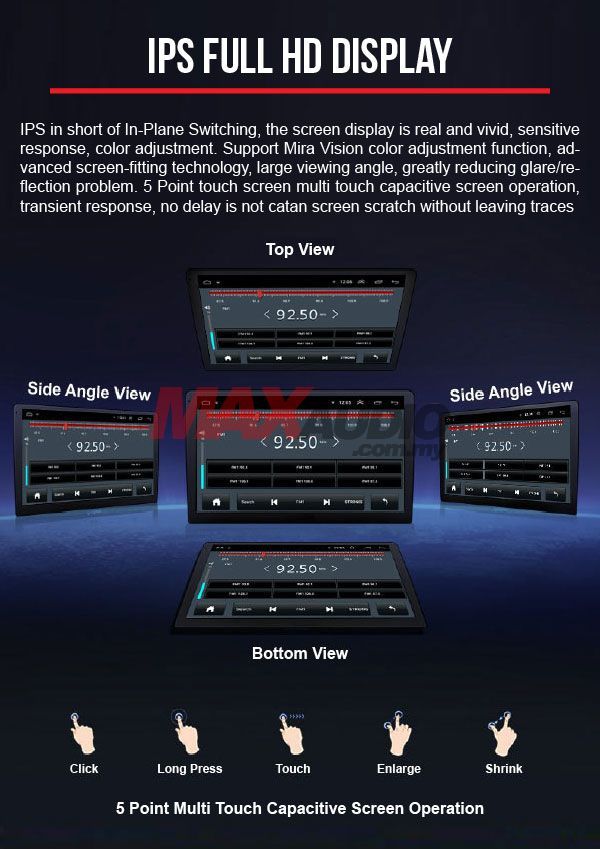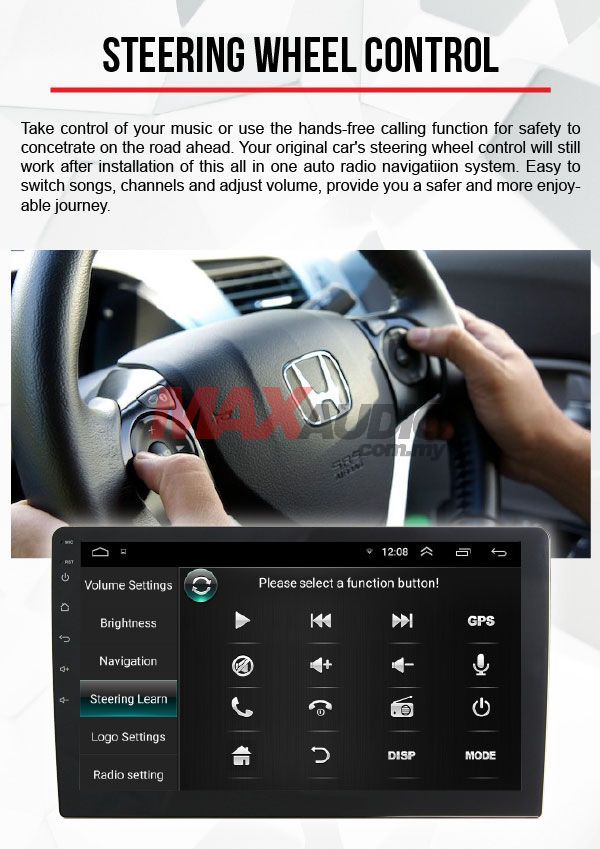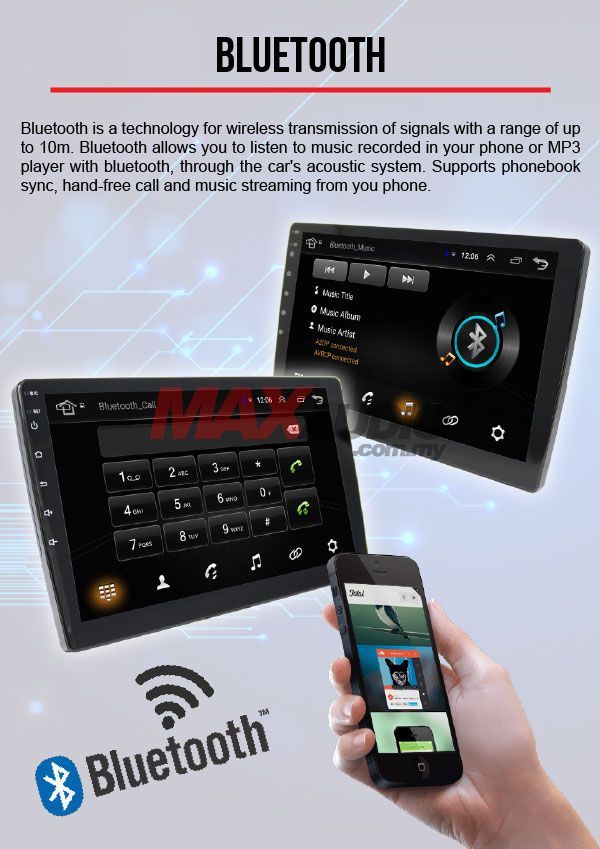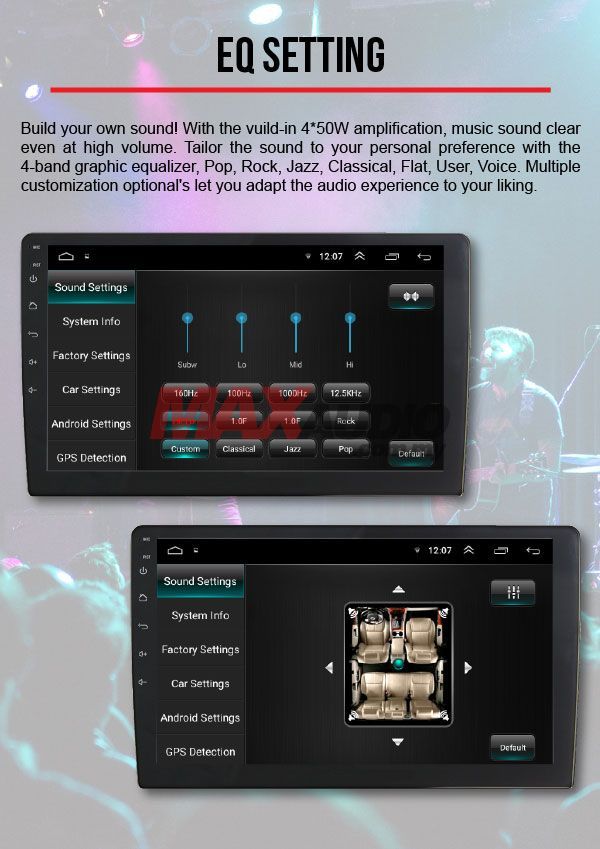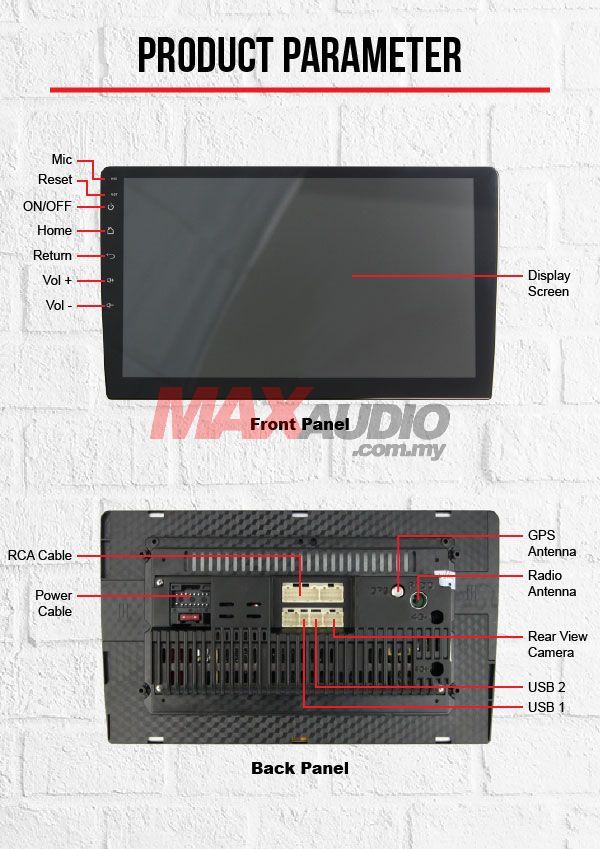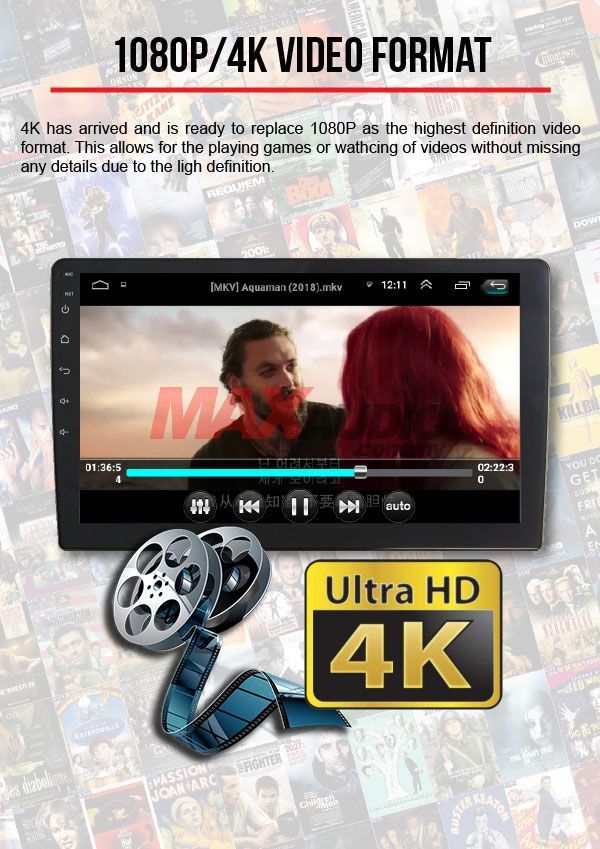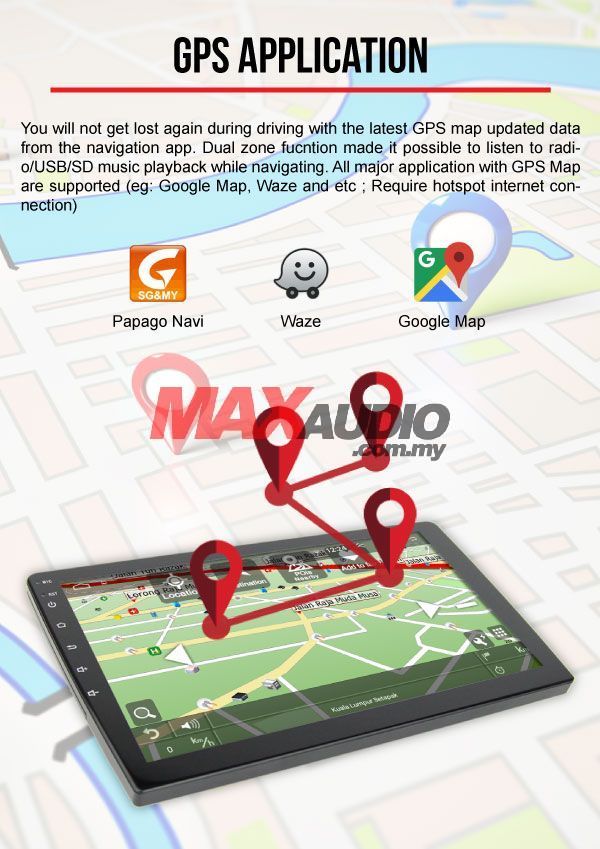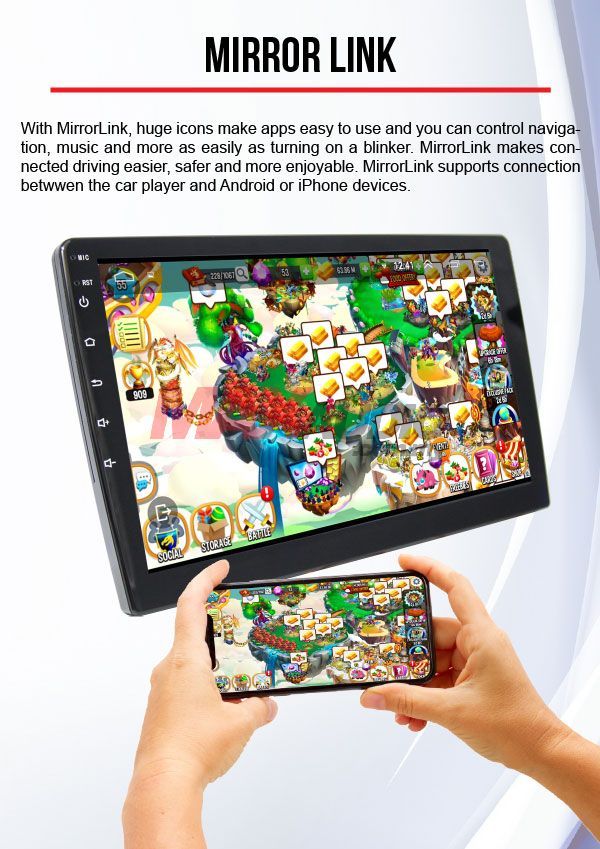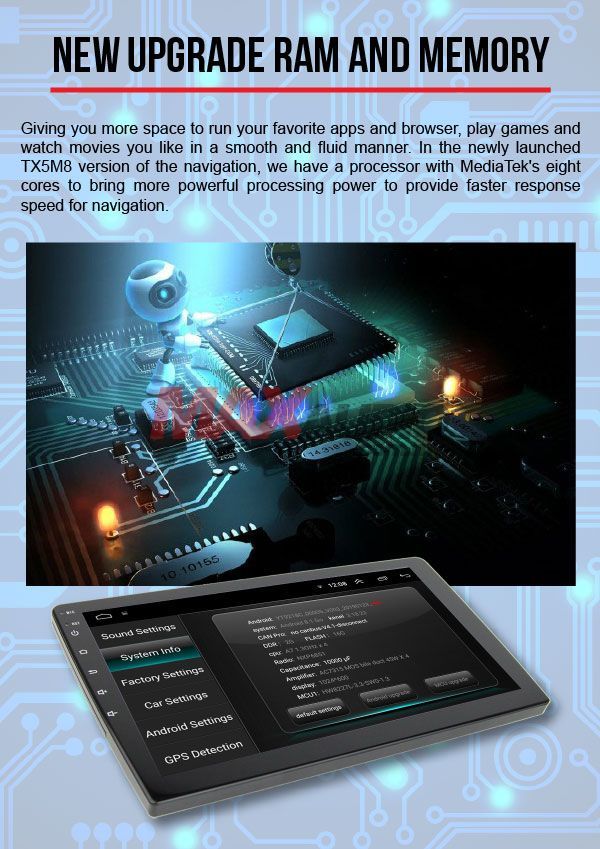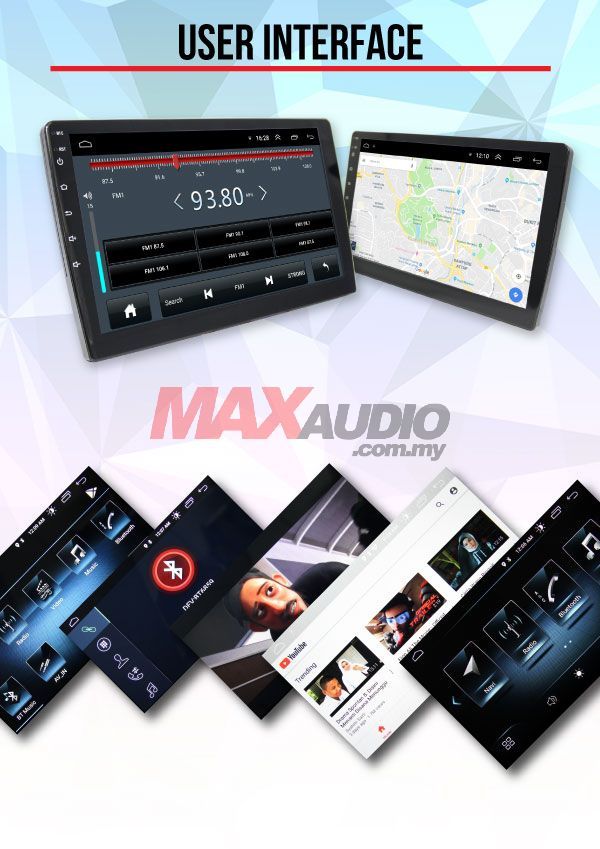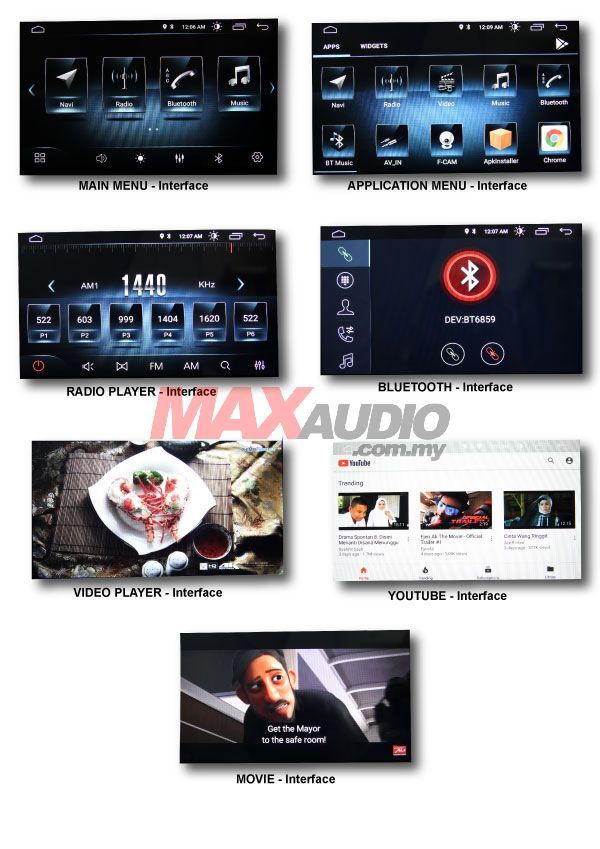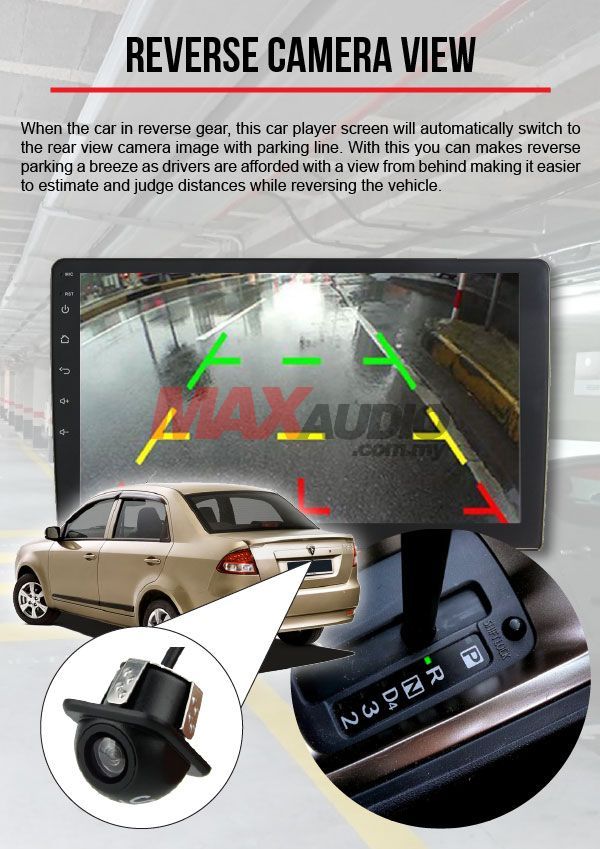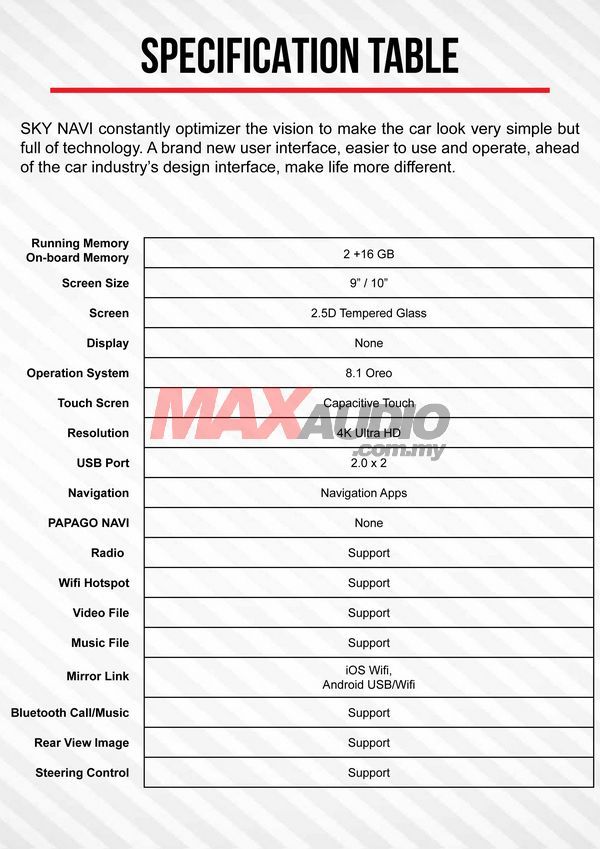 BLACK SERIES 9"/10" 2RAM + 16GB Memory Android 2.5D IPS 8.1 Oreo 4K Ultra HD Double Din Display Player 
ATTN: PARENTS, GRAB DRIVER, 9 - 5 BLUE COLLAR, CAR LOVER & HARDCORE SALESMAN
.
Aren't you tired with daily jam on the road?
.
Would it be great if 2 hours of jam seems to be 20 minutes?
.
You spend almost 55.5% of your time traveling in the jam, listening to the radio and hardly able to touch your phone
.
Hoping that the traffic gets clear faster so that you can get to your destination in a blink of an eyes
.
But it is impossible with the huge traffic that you caught up in the morning.
.
How often you tried to use your phone via driving and you feel that it is unsafe?
.
As a good and responsible driver, it is your duty to not touch the phone via driving, but frustrated and boring could that be?
.
Imagine via you are caught up in the jam and your kids are crying, how tired and frustrated could that be?
.
Imagine if you caught by the police for using the phone via driving and got a fine, how would you feel?
.
And imagine if you are using Waze or GPS and there is a phone calling in and made you go the wrong way, how much time would you waste?
.
And that is why we created SKY AUDIO Multimedia Android player from Korea that keep you are your passenger entertain just in like a movie theater
.
======
ABOUT SKY AUDIO
======
.
Sky Audio is one of the leading brands in the in-car entertainment industries well known is multimedia player, subwoofers, amplifier, soundproofing, car camera, driving recorder and etc. They are well known for user-friendly, premium quality and easy plug and play installation as their primary.
.
.
======
DON'T BUY UNTIL YOU READ THIS 3 UNIQUE BENEFIT
======
.
[+] Safety First - Not only about entertainment, but SKY AUDIO Android Car Stereo is also about safety. For instance, most of the device in the market support a so-called hands-free phone call meaning that when you connect your mobile phone to a car stereo, you do not need to pick up your phone and talk. You can receive and make a call via car stereo instead. Moreover, without turning your head around, you can also see your surrounding object clearly on the screen if your car is equipped with a SKY AUDIO Android car stereo that supports or comes with a backup or rearview camera.
.
[+] For Entertainment - Of course, a silent car is boring! That's why you need something to keep you occupied through the entire journey. SKY AUDIO Android car stereo can surely provide entertainment to your automobile. In general, SKY AUDIO Android car stereo comes with FM & AM radio, music and video player, or even games. Most of the device can easily support Android Auto, which is a massive benefit to the users. The function can easily sync your mobile phone to your car and use it directly from there. However, you should always consider safety before entertainment.
.
[+] Navigation and Directions - In the old day, people ask other people for direction. Later on, people use their phone to check for the roads and directions before driving, then stop in the middle of the road and recheck their phones if necessary. Those are the old-day techniques. Today, we do it differently. As you have noted from the above items, most of the best android car stereos have GPS navigation systems which help you locate your directions.
.
With SKY AUDIO Android car stereo, the device can tell and navigate you to your desired direction without having you to unlock your mobile phone. This is a combination of safety and comfort at the same time. If you look back to the past ten years, this seems like magic. But it's not, it's just technology.


WHY CHOOSE SKY AUDIO AND NOT OTHERS?

The Sound and Video Quality - You have to look for an Android media player which delivers high quality and zero-delay sound. You can simply connect your Android phones or tablets to play music from your music libraries. The stereo sound system of a SKY AUDIO Android car stereo has to be crystal clear to offer the best-in-class audio quality. You need to select a stereo sound system which can easily play any video and audio file formats. On the other hand, a stereo sound system mandatory supports the AM, FM, and RDS radio stations. Some of this stereo system seamlessly plays 4K videos.
Storage Capacity - You need to opt for SKY AUDIO Android stereo for a car which comes with sufficient internal storage as well as high profile ROM. With the internal memory, you can save your own favorite playlist and many more other things. It is always better to choose a stereo system with an expandable SD memory slot to keep your stereo storage free from overloading. The memory card slot allows you to store more of your valuable data with ease. The more storage capacity you get, the more Android car stereo runs smoothly.
Bluetooth connectivity - There are so many stereo systems available in both USB and Bluetooth connectivity. You need to go to the Bluetooth enabled Android car stereo, as it offers wireless connectivity. On the other hand, USB stereo systems also deliver the proper connectivity, no as well as the Bluetooth ones. While you are driving a car, USB enabled stereo systems can get easily disconnected, just because of their wired connection. But, there is no chance of disconnection when you connect your device via Bluetooth.

Internet Accessibility - SKY AUDIO Android car stereo which offers easy internet accessibility. A few car stereo systems have this internet access facility. With the help of this function, you easily check the weather report, get live news and updates. You can stream online songs and videos as well. You can create a Wi-Fi zone in your car with the help of this functionality. One does not have to scroll down your Android devices while driving to get updates and entertainment.
GPS Navigation - SKY AUDIO Android stereo system is equipped with GPS technology. This technology guides with live location information and guides you while you are in an unknown route. So, you can drive without any problem. Even, the system allows you to share your live location with others without any hassle. You no longer need to repeatedly check your Android devices to reach your destination while you own an Android car stereo. There is no chance of getting lost in the presence of this GPS satellite navigation feature. Moreover, you can get live traffic update of your regular road and save the location as well with the aid of this GPS navigation. So, this is a must-have feature in a car stereo system.

SPECIFICATION


 OS: Android 6.1/ 7.1/ 8.1 system

 CPU: QUAD CORE ARM A7 4*1.2 GHz

 RAM: DDR3 1GB/ 2GB/ 4GB

 Flash: 16GB/ 32GB/ 64GB

 Radio : FM/AM, RDS,DAB/DAB+(optional)

 GPS: offline map data preloaded, Support Google Maps/ Waze online Navigation Support other Android Navigation app

 Compatible Format: MP4, AVI, DIVX, MP3, CD, WMA, JPEG

 Screen: 9"/ 10.1 inch Capacitive/ IPS HD touch screen

 WIFI: Built-in

 Resolution: 800*480

 Music Format: MP3?WMA?AAC?RM?FLAC etc

 Video Format: MPEG-1/2/4?H264?H263?VC1?RV?RMVB?DivX? Sorenson SparK?Spark?VP8?AVS Stream

 FM Frequency Range: 87.5-108MHz; 0.05MHz(EU)/0.1MHz(US)

 AM Frequency Range: 522-1620KHz; 9KHz(EU)/10KHz(US)

 Dual Zone: Yes, navigating while music playing

 Online Nav.: Yes, support Google/Waze maps online navigating

 Bluetooth Phone: YES, hand free calls

 Bluetooth Music: Yes, play/pause/previous/next

 PhoneBook: Yes, phonebook download/ phonebook search

 Calling Records: Yes, Dialed Call, Received Call, Missed Call

 Mirror Link: Yes, Easy-Connect for Android phone

 Music/Radio Player on the main menu: Yes, display a real player on the main menu and can be controlled

 Installer: Support Android Package installer

 Wallpapers: 5 live wallpapers, 17 standard wallpapers, support DIY wallpaper from Gallery

 Photo Viewer: Support JPG, BMP, PNG, GIF, etc. format play by revolve; Powerpoint Support 4096*4096 Pixels
.
.
======
WHY BUY FROM US?
======
.
[+] WARRANTY - We provide a least of 1 to 3 Years Warranty for your peace of mind
[+] AFTER SALES SERVICE - Most sellers are good in selling, we are a group of a young generation that love technology and Apps, we are expert in helping you to download and search for apps that makes your life exciting after your sale
.
.
======
FREE GIFT
======
.
[+] For first 35 buyers, we are giving away FREE Rear Camera and DVR (Base on the package)
[+] Others mysterious gift and bonus are available too
.
.
======
NOW IS YOUR DECISION
======
.
(+) You can choose not to install and nothing will happen
(+) You can choose to get from others supplier on your risk
(+) Or you can choose to get from us under our Guarantee Protect
.
.
PS: SKY AUDIO Android car stereo is one of the most excellent add-ons to have for your car. Having the best Android car Stereo will provide you with the greatest of joy along the road. We provide free demonstration that allows you to try, feel, listen and see before you determine is it a right fit for you.
PACKAGE DOUBLE DIN PLAYER :-
BASIC FAMILY PACKAGE
1x Android Player

1x Double Din Casing (Based on the model car you choose)

1x Plug & Play Diuble Socket

1x GPS Antenna

1 Year Warranty

FREE 1x rear view Camera
HAPPY FAMILY PACKAGE
1x Android Player

1x Double Din Casing (Based on the model car you choose)

1x Plug & Play Diuble Socket

1x GPS Antenna

1x 120 Degree Full HD Rear & Front Camera (Taiwan)

1x 7" Head Rest Monitor

1 Year Warranty

6 Months Support 

FREE 2-way Camera Converter (Worth RM180)
FREE DDpai Mini Wifi DVR  (Worth RM599)
PREMIUM FAMILY PACKAGE 
1x Android Player

1x Double Din Casing (Based on the model car you choose)

1x Plug & Play Diuble Socket

1x GPS Antenna

1x 120 Degree Full HD Rear & Front Camera (Taiwan)

1x 7" Head Rest Monitor

1x 8" Sound Under Seat Subwoofer

1x 2" Sound Staging Full Range Speaker Set

1 Year Warranty

6 Months Support 

FREE 2-way Camera Converter (Worth RM180)
FREE DDpai Mini Wifi DVR  (Worth RM599)
MODEL:-
CHEVROLET
 

CHEVROLET COLORADO 2012 - 2019 (9") 1

 CHEVROLET CRUZE 1.8 2008 - 2015 (Canbus) (9") 2
 FORD
 FORD FIESTA 2009 - 2013 (9") 3

 FORD FOCUS 2012 - 2017 4

 FORD RANGER T6 2012 - 2015 (Canbus) 5

 FORD RANGER T7 2016 - 2019 (Canbus) (9") 6
 HONDA
 HONDA ACCORD 2004 - 2007 (2.0 need modify,2.4/3.0 can fit direcly)" 7

 HONDA ACCORD 2008 - 2012 9

 HONDA BRV 2015 - 2019 (9") 10

 HONDA CITY GM1 2003 - 2007 (9") 11

 HONDA CITY GM2/GM3 2008 - 2013 12

 HONDA CITY GM6 2014 - 2016 (High or Low Spec) 13

 HONDA CITY GM6 Facelift 2017 - 2019 (High or Low Spec) 14

 HONDA CIVIC FD 2006 - 2011 15

 HONDA CIVIC FB 2012 - 2015 (Canbus) (9") 16

 HONDA CRV 2007 - 2012 (9") 17

 HONDA CRV 2013 - 2016 (2.0 with Canbus) 18

 HONDA CRV 2013 - 2016 (2.4 with Canbus) 19

 HONDA CRV 2017 - 2019 (Canbus) (9") 20

 HONDA HRV 2014 - 2018 (9") 21

 HONDA JAZZ GD 2003 - 2007 (9") 22

 HONDA JAZZ GE 2008 - 2013 23

 HONDA JAZZ GK 2014 - 2019 (9") 24

 HONDA ODYSSEY 2013 - 2019 (Original car come with 360 Bird View System, may require select T7*360 model player, which support 36 25
 HYUNDAI
 HYUNDAI ELANTRA 2007 - 2010 (9") 26

 HYUNDAI ELANTRA 2011 - 2015 (9") 27

 HYUNDAI ELANTRA 2016 - 2019 (9") 28

 HYUNDAI SANTA FE IX45 2013 - 2018 (9") 29

 HYUNDAI SONATA YF 2010 - 2014 (9") 30

 HYUNDAI TUCSON IX35 2010 - 2015 (9") 31
 ISUZU
 KIA 
 KIA FORTE 2009 - 2013 (Digital Air Condition) (9") 33

 KIA SPORTAGE (9") 34

 KIA SPORTAGE 2010 - 2015 (9") 35
 MAZDA
 MAZDA 2 2007 - 2014 (9") 36

 MAZDA 3 2009 - 2013 (9") 37

 MAZDA 6 2007 - 2011 (Canbus) (9") 38

 MAZDA CX5 2012 - 2016 (Canbus) 39
  MITSUBISHI
 MITSUBISHI ASX 40

 MITSUBISHI LANCER GT 41

 MITSUBISHI PAJERO 2006 - 2019 (9") 42

 MITSUBISHI TRITON 2005 - 2014 (9") 43

 MITSUBISHI TRITON 2015 - 2019 ( Auto / Manual) (9") 44
  NISSAN
 NISSAN ALMERA N17 2011 - 2019 45

 NISSAN LIVINA / GRAND LIVINA 2006 - 2019 46

 NISSAN NAVARA NP300 2014 - 2019 47

 NISSAN SERENA C27 2017 - 2019 48

 NISSAN SLYPHY G11 2005 - 2011 (Auto / Manual) 49

 NISSAN SLYPHY B17 2012 - 2019 50

 NISSAN TEANA J32 2008 - 2013 (Canbus + Signal Switch) 51

 NISSAN TEANA L33 2014 - 2019 (Canbus) 52

 NISSAN X-TRAIL 2013 - 2019 (Canbus) 53
  PERODUA
 PERODUA ALZA 2009 - 2017 54

 PERODUA ALZA 2018 - 2019 55

 PERODUA AXIA (9") 56

 PERODUA BEZZA 57

 PERODUA MYVI 2005 - 2010 58

 PERODUA MYVI LAGI BEST 2011 - 2014 (Black Color) 59

 PERODUA MYVI ICON 2015 - 2017 (Silver Color) 60

 PERODUA MYVI 2018 61
 PEUGEOT
 PEUGEOT 308 2008 - 2013 (Canbus) (9") 62

 PEUGEOT 408 2014 - 2019 (Canbus) (9") 63

 PEUGEOT 508 2010 - 2018 (Canbus) (9") 64

 PEUGEOT 2008 2013 - 2019 (Canbus) 65

 PEUGEOT 3008 2008 - 2016 (9") 66
 PROTON
 PROTON ERTIGA (9") 67

 PROTON GEN2 (Gold Color) (9") 68

 PROTON INSPIRA 69

 PROTON PERSONA 2007 - 2015 (Silver Color) (9") 70
 SUZUKI
 SUZUKI ERTIGA 2012 - 2019 (9") 71

 SUZUKI SWIFT 2004 - 2012 72

 SUZUKI SWIFT 2013 - 2018 (9") 73
 TOYOTA
 TOYOTA ALPHARD / VELLFIRE ANH30 2015 - 2019 74

 TOYOTA ALTIS 2001 - 2007 (9") 75

 TOYOTA ALTIS E150/E160 2008 - 2013 (9") 76

 TOYOTA ALTIS E170 2014 - 2019 77

 TOYOTA AVANZA 2012 - 2019 (9") 78

 TOYOTA CAMRY XV30 2001 - 2006 (9") 79

 TOYOTA CAMRY XV40 2007 - 2011 80

 TOYOTA CAMRY XV50 2012 - 2014 81

 TOYOTA CAMRY XV50 (FL) 2015 - 2017 (Canbus) 82

 TOYOTA ESTIMA ACR50 2006 - 2019 (Piano Black Color) (9") 83

 TOYOTA FJ CRUISER 2010 - 2017 (9") 84

 TOYOTA FORTUNER 2015 - 2019 (9") 85

 TOYOTA HILUX VIGO 2004 - 2014 (Auto / Manual) (9") 86

 TOYOTA HILUX REVO 2015 - 2019 (9") 87

 TOYOTA INNOVA 2004 - 2015 (9") 88

 TOYOTA INNOVA 2016 - 2019 (9") 89

 TOYOTA MARK X 2004 - 2009 (9") 90

 TOYOTA MARK X 2015 - 2019 (9") 91

 TOYOTA VIOS 2002 - 2006 (9") 92

 TOYOTA VIOS 2007 - 2012 (9") 93

 TOYOTA VIOS 2013 - 2018 94

 TOYOTA WISH 2009 - 2019 95

 TOYOTA YARIS 2005 - 2013 (9") 96
 VOLKSWAGEN
 VOLKSWAGEN JETTA (Canbus) (9") 97

 VOLKSWAGEN PASSAT 2015 - 2019 (Canbus) (9") 98

 VOLKSWAGEN POLO 2009 - 2017 (9") 99

 VOLKSWAGEN Universal (Canbus) (9") 100