More info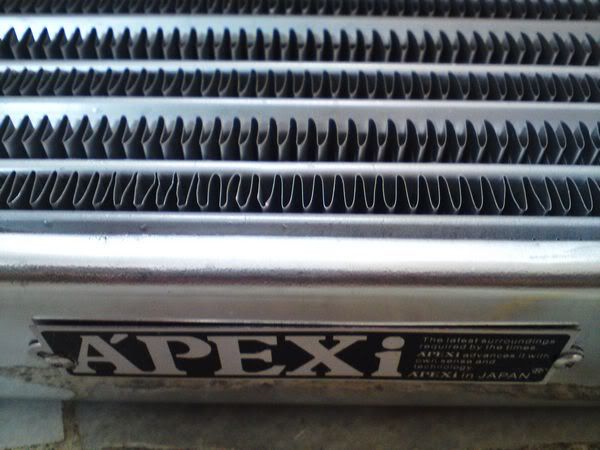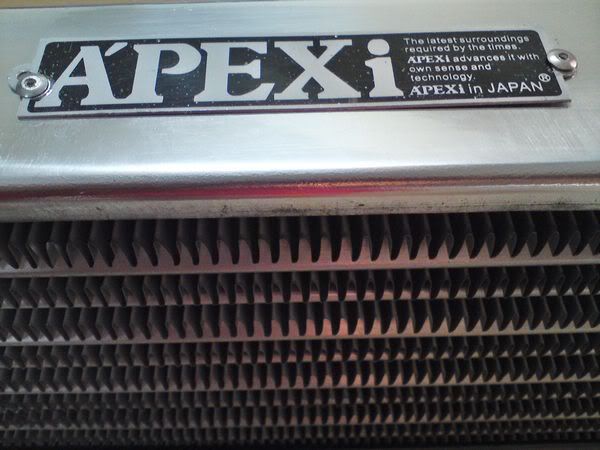 APEXI 510mm x 240mm x 55mm High Performance Universal Intercooler
The APEXi Intercooler is designed to cool intake air temperatures going into the engine. Cold air is packed densely with air molecules and promotes more combustion within the motor. This equates to more power potential. The APEXi Intercooler uses an exclusive cross flow design on all the intercooler cores. These intercooler cores are the only cores designed specifically for front mount applications. 

The front of the APEXi Intercooler core uses a delta wedge face with two different types of fins. The fins at the base of the delta wedge are tightly packed, while the fins at the top of the delta wedge are loosely packed. This channels the air hitting the front of the intercooler to the tightly packed fins at the base of the delta wedge for maximum cooling. The loosely packed fins at the top of the delta wedge prevent any unnecessary wind turbulence.

The fins on the back side of the APEXi intercooler extend out to the same length to "shoot" the air into the radiator without excess turbulence. APEXi is the only manufacturer with this patented intercooler design. A quick look through popular racing magazines will show the unmistakable APEXi Intercooler sitting comfortably in the front bumper of many race and street cars.

Intercooler Size Only: 510mm x 240mm x 55mm

Inlet Lenght: 75mm

Outlet Lenght: 75mm

Inlet Diameter: 2.5"

Outlet Diameter: 2.5"

Recommended for SKYLINE, EVO, SUPRA, S15, S14, S13, SUBARU WRX and etc (As long as bigger cars can also fit)

Patented front-mount intercooler with exceptional cooling capabilities.

Unique delta-fins maximize heat transfer for optimal cooling.

Ultra-low pressure drop.

1 Year Warranty