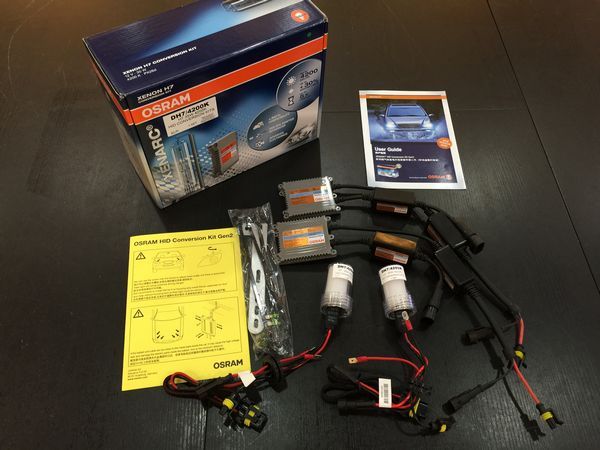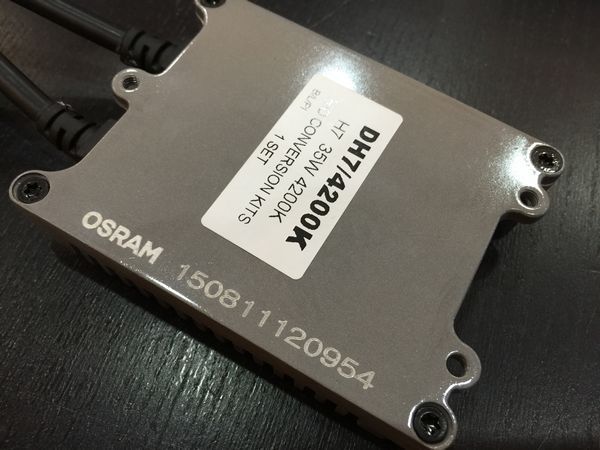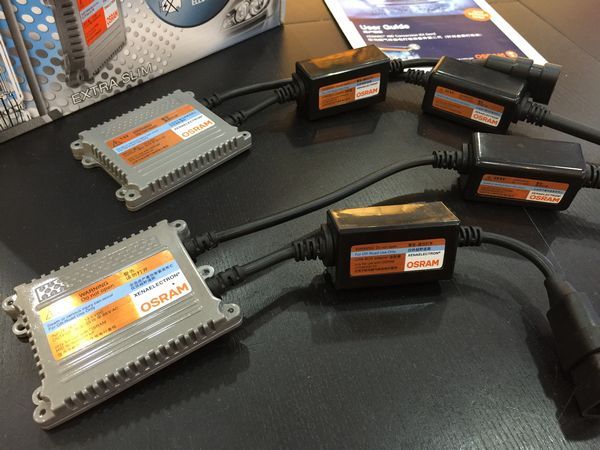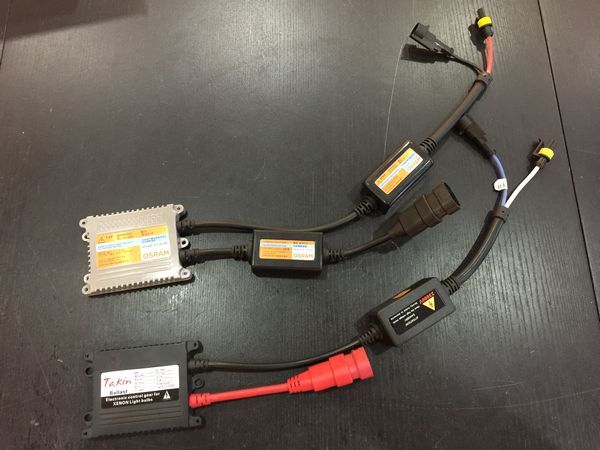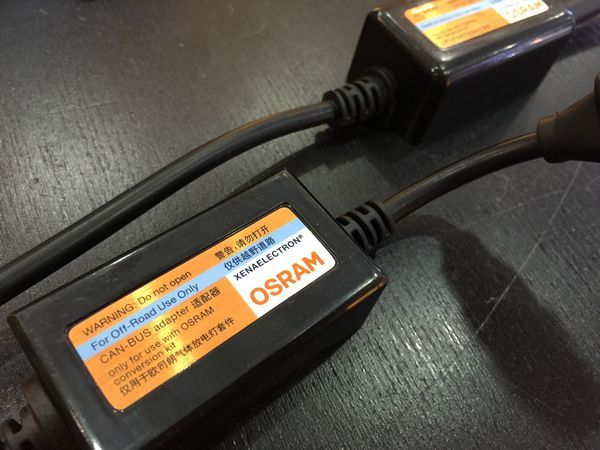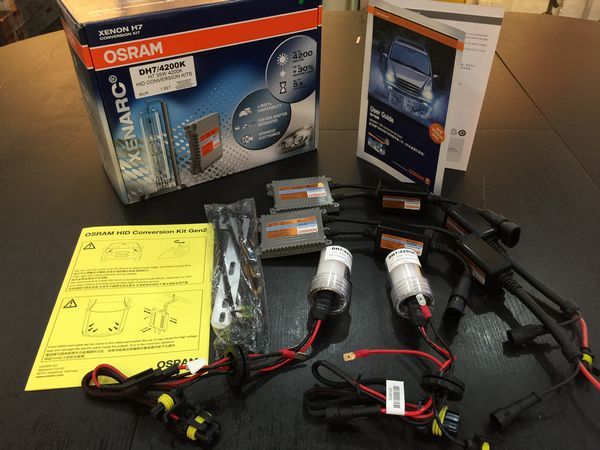 ORIGINAL OSRAM GERMANY 4200K/ 6000K H1, H4, H7, H8, H11, HB3 9005, HB4 9006 CAN BUS HID Conversion Kit (Fits Continental, USA and Japanese Cars)
OSRAM XENARC Conversion Kit is the latest advancement in state-of-the-art off-road lighting innovation. Offering double the lighting power of conventional halogen and incandescent lighting options, HID lamps provide brighter light and a wider visibility pattern, reducing strain on the driver's eyes. Durably constructed and exhaustively tested for temperature resistance and impact, vibration and water resistance, HID lamps are built to last, saving drivers time and money in replacement and maintenance.
This product is not ECE-approved and therefore may not be used on public roads. The use on public roads will cause the termination of the operating license of the vehicle and the loss of insurance cover.
Here's how the guarantee works
OSRAM XENARC Conversion Kits that fail to work properly as a result of a product defect in non-commercial applications during the 1-year period are covered by the OSRAM guarantee and they will be replaced free of charge. Please note: The guarantee applies only to countries with customer service addresses in the list of countries.
To receive a replacement, please send the defective lamp/ballast/system in a protective package along with your till receipt to the OSRAM contact address in your area. The postage will be paid by OSRAM. Your statutory rights concerning defective goods remain unaffected.
Comes with CAN BUS, Applicable for All Cars in the world, It can fit All Japanese, Europe Continentals, USA Made Cars.

Highly Recommended for Mercedes, Audi, Alfa Romeo, Bmw, Volkswagen, Bentley, Porsche, Cadillac, Mini Cooper, Opel, Peugeot, Volvo, Jaguar, Renault, Saab, Toyota, Honda, Mazda, Proton, Perodua, Kia, Suzuki, Hyundai, Nissan, Mitsubishi, Lexus, Subaru, Daihatsu, Ford, Fiat, Citroen, Acura, Isuzu, Land Rover, Lotus, Scion, Chevrolet, Infiniti

300% mare light on road than halogen bulb

Lifespan>2500 hours, 5 times longer than halogen bulb

UV block quartz

Water Proof Ballast & Bulb

Ballast & burner passed

ECE/ SAE, IEC/CISPR, IEC 60529/ 60230 

and DIN 50021351604 tests

Product Weight: 2Kg

1 Year Warranty on Bulb & Ballast (1 to 1 Exchange By OSRAM Sole Distributor)

Unique Serial number on each product

Ballast Made in Germany
Color Tempreture & Bulb Model Available:
4200K JPJ Approve (Yellowish White) - H1, H4 (Hi-Low Magnetic Bi-Xenon), H7, H8, H11, 9005(HB3), 9006 (HB4)

6000K (Crystal White) - H1, H4 (Hi-Low Magnetic Bi-Xenon), H7, H8, H11, 9005(HB3), 9006 (HB4)