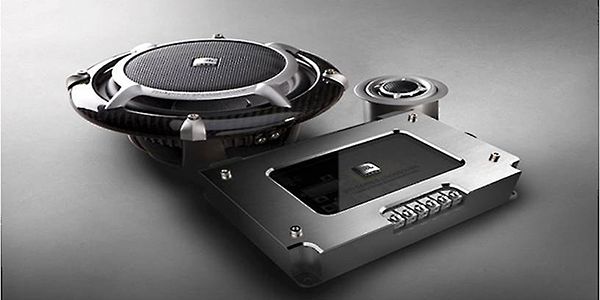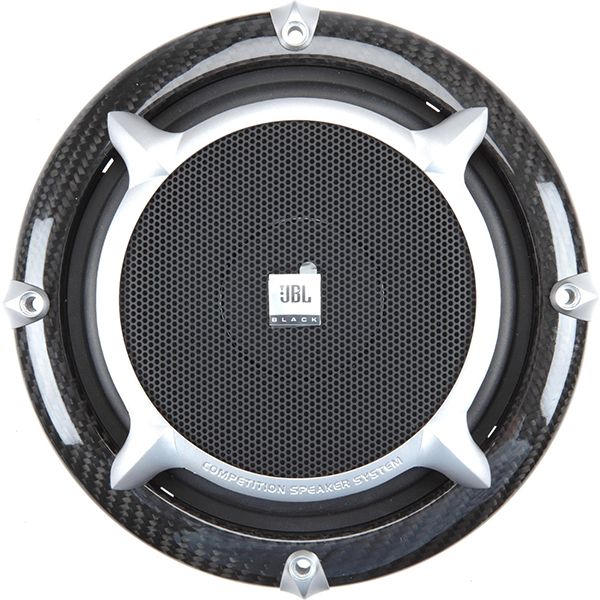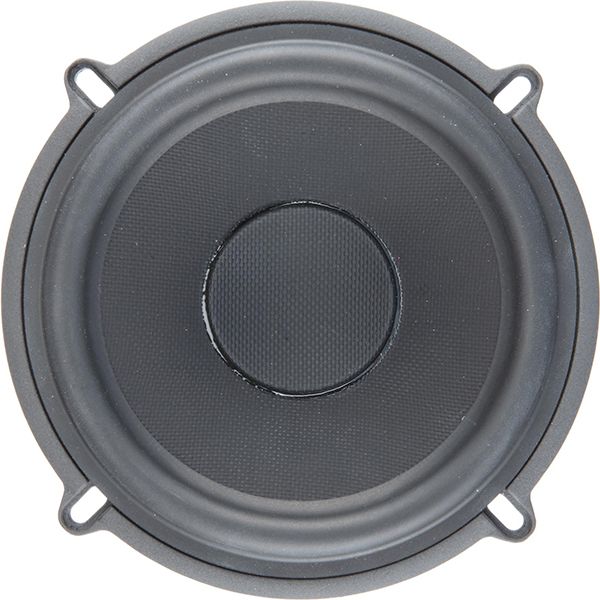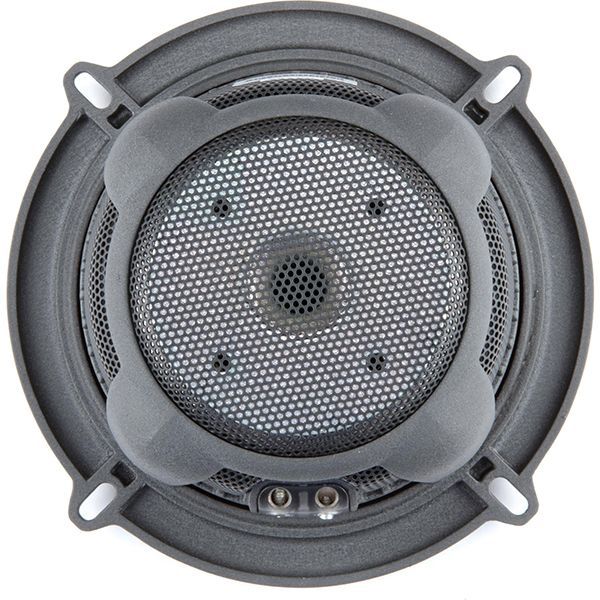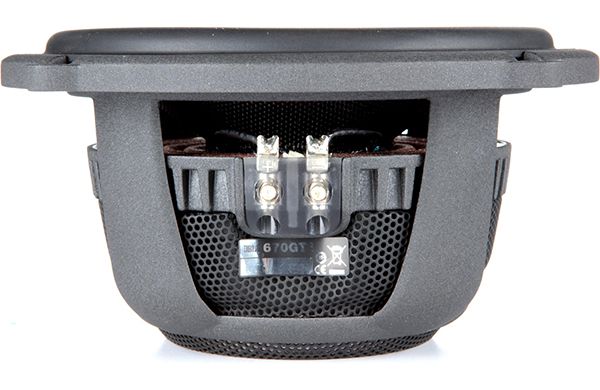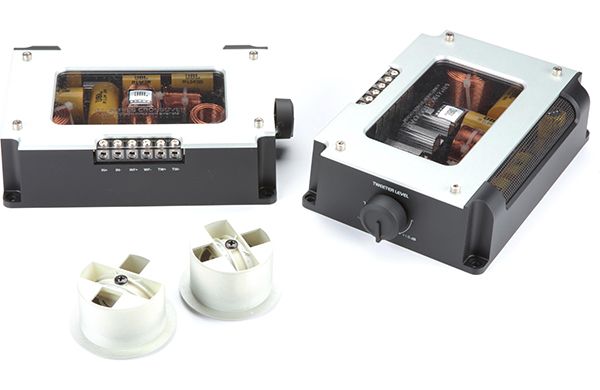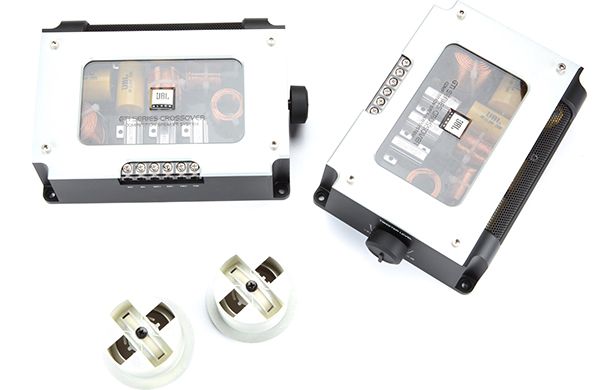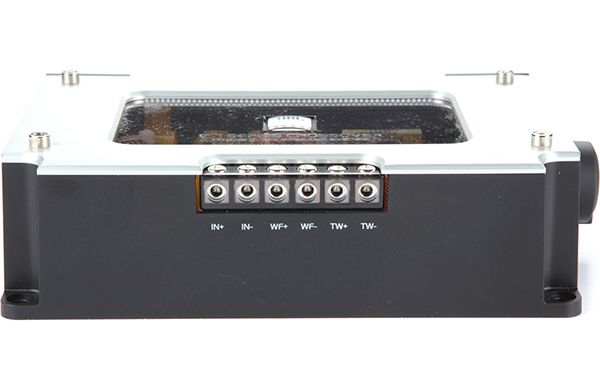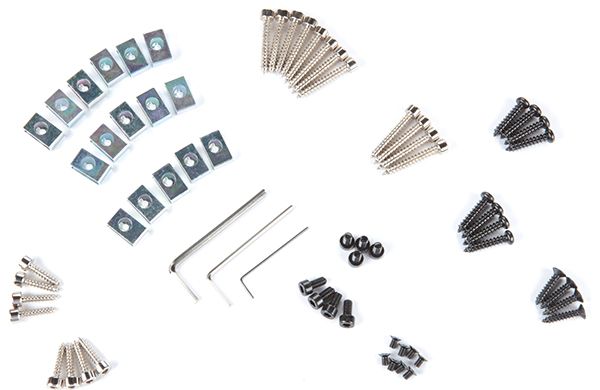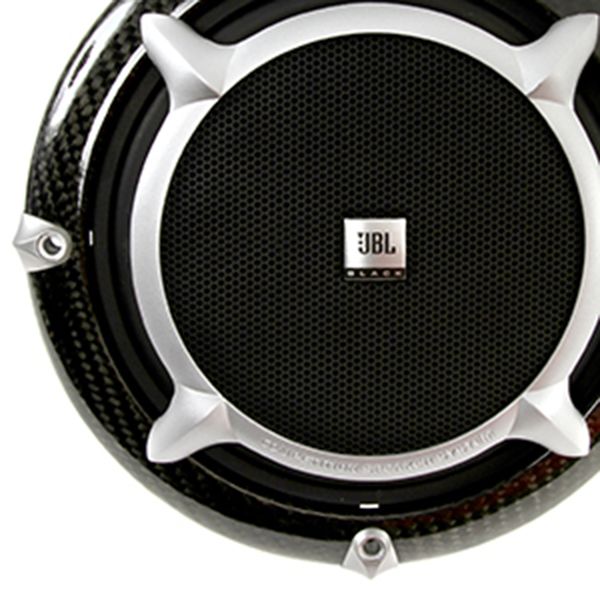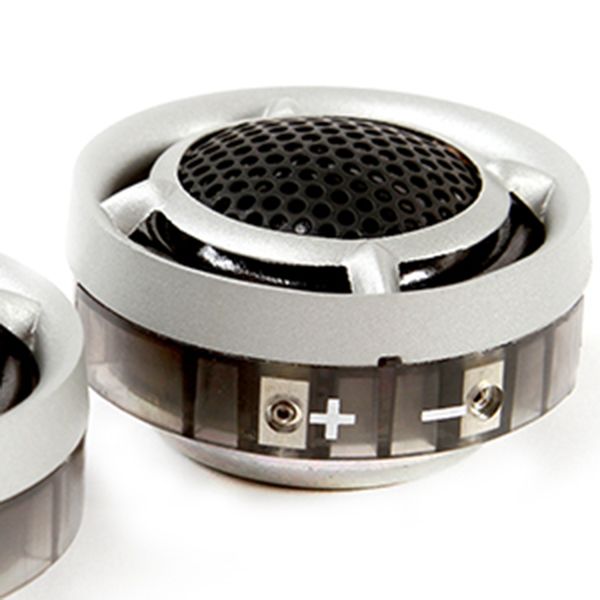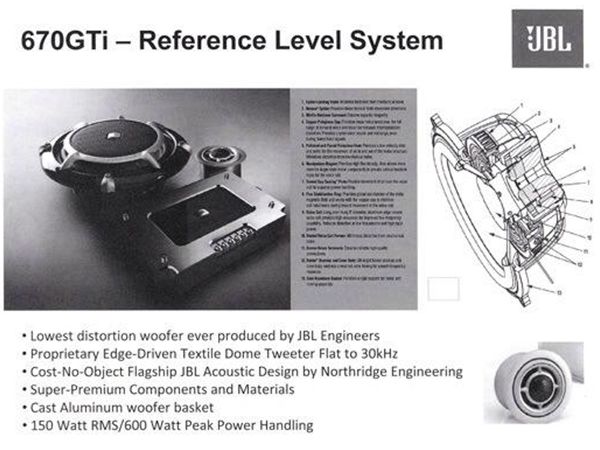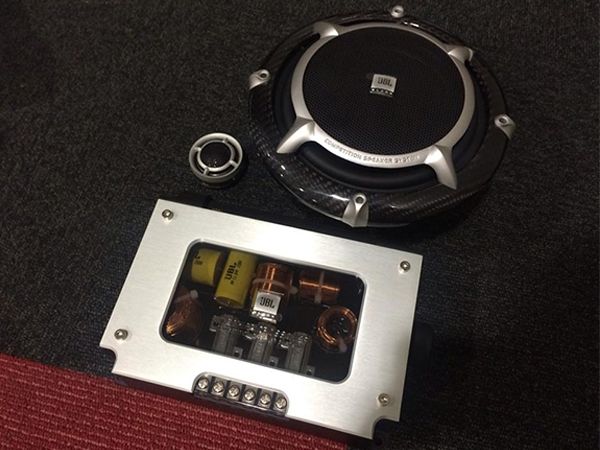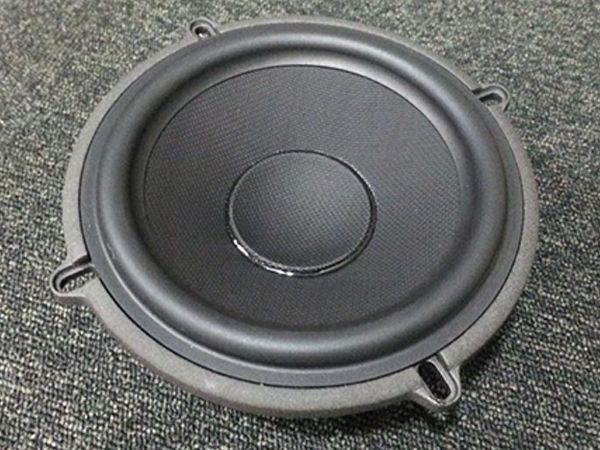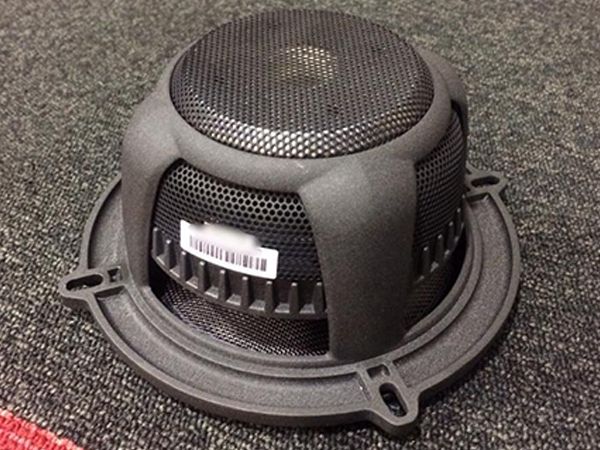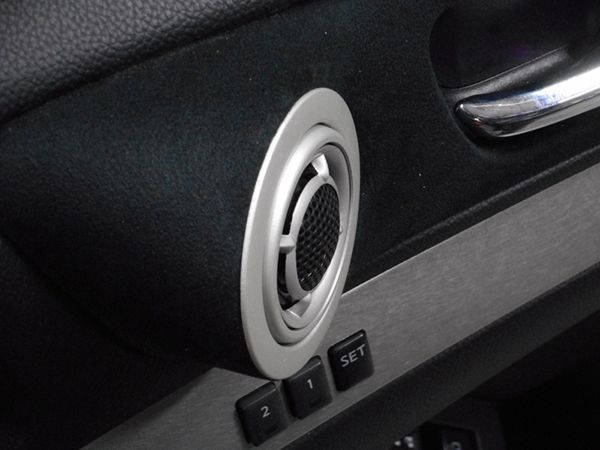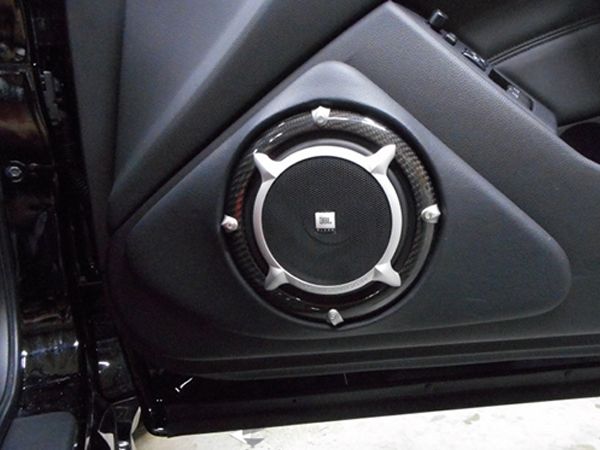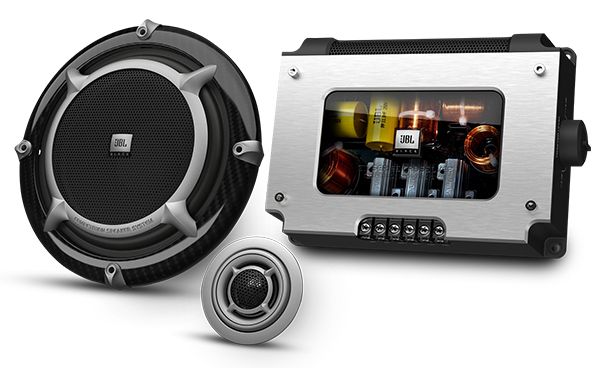 JBL 670 GTi 6.5" 150W RMS 600W Peak Power Competition Series 2-Way Reference Component Car Audio Speaker System Set
JBL 670GTi - With power handling up to 150 watts RMS, you'll enjoy incredibly clear sound at all volumes using amp power.
A legend is reborn.
A decade ago, JBL engineers introduced the 660GTi Component System. The premium system celebrated the company's 60th anniversary by setting new standards for power handling, distortion reduction and sound quality in cars. Now the 670GTi brings uncompromising JBL performance to a new generation of car audio enthusiasts. Featuring the identical woofers, tweeters and crossover circuits as its predecessor, this reference-class component system delivers huge power-handling capability, flat response and unparalleled distortion elimination. It even simplifies installation by splitting the crossover into separate, one-channel boxes. The product of meticulous design, manufacturing and testing, the 670GTi represents everything JBL engineering stands for.
Oversized Tweeter Voice Coil
The one-inch, edge-driven textile dome tweeter employs an oversized vioce coil, which increases power handling and lowers distortion at high output levels and produces a flatter overall frequency response.
Extended-range Dome Tweeter
Precision Crossover Network
Technology and construction you might find in a premium home loudspeaker are right at home in the 670GTi's crossover network. Aluminum-encased, wire-wound resistors and heavy-trace printed circuit boards geatly increase heat dissipatio and power handling, maximizing the amount of amplifier power that reaches the woofer and tweeter.
Nomex Spider
Kevlar® Cone
Copper Polepiece Cap
The 670GTi delivers crystal-clear vocals and midrange even during heavy bass signal thanks to its polepiese cap, The copper cap provides linear inductance over the full range of forward voice-coil travel, which reduces intermodulation distortion.
Vented Gap Cooling Ports
When air gets trapped in a voice coil, it can cause distortion and the 670GTi isn't about to let that happen. Vents allow air to move over the voice coil, which eliminates distortion and enables superior power handling.
Voice Coil
An extra long, aluminum edge-wound vioce coil provides high excursion for improved low-frequency capability, The two inch diameter, over-hung voice coil reduces distortion at low frequencies and high input power.
JBL 670GTi
A Solid Foundation
Design and materials in the 670GTi system take the front seat to ensure you hear the cleanest, truest audio possible. A rigid Kevlar® woofer cone, reinforced with distortion inhibitors like a copper pole piece, cooling ports, and Nomex spider, delivers powerful performance even when heavy bass hits, giving your music the sturdy foundation it needs to soar. With power handling up to 150 watts RMS, you'll really want to drive this system with an aftermarket amplifier to make the most out of these premium speakers.
Sound with a high Ceiling
JBL doesn't mess around when it comes to the high frequencies. The 670GTi's 1" edge-driven dome tweeter features an oversized voice coil for better power handling and smoother response, pushing the ceiling all the way out to 30,000 Hz to reinforce that "live" feel.
To make sure your highs and lows are as pure as they can be, JBL includes a robust crossover system that channels the correct frequencies to each woofer and tweeter. Encased in aluminum, these crossovers look good too, with a viewing window that makes them stand out in a custom installation.
And speaking of installation...
There's no underestimating the importance of tweeter placement, and that's why JBL includes three different mounting systems for ideal positioning in a variety of vehicles. Included adapter rings, heavy-duty grilles, and foam gaskets give you the edge when it comes to woofer installation too.
General Specifications:
Audio Specifications:
Crossover Frequancy: 2500Hz

Frequency Response: 50Hz - 30kHz

Sensitivity: 92dB

Impedance: 4 ohms
General Features:
6.5" Reference-Class Series 2-Way Component Audio System

Power Handling:

Recommended Power Range: 50 - 150 watts RMS per channel

Peak: 1200 watts per set / 600 watts each side

RMS: 300 watts per set / 150 watts each side

Low Distortion Woofer

Spider-Landing Vents

Nomex Spider

Nitrile-Butylene Surround

Copper Polepiece Cap

Polished and Flared Polepiece Vent

Neodymium Magnet

Vented Gap Cooling Ports

Flux Stabilization Ring

Long, over-hung 2" diameter, aluminum edge-wound voice coil

Vented Voice Coil Former

Screw-Down Terminals

Kevlar Dustcap and Cone Body

Cast-Aluminum Basket

Top-mount Depth: 3-1/16"

Cutout Dimensions: 5-1/16"

4 ohms impedance

Extended-Range Dome Tweeter

One-inch edge-driven textile dome

Oversized voice coil

Capable of allowing lower crossover points

Superior imaging than typical tweeters

Capable of reaching up to ~30,000 Hz

Top-mount Depth: 1-5/16"

Cutout Dimensions: 2-3/16"

4 ohms impedance

Precision Crossover Network

Frequency Response: 50 - 30,000 Hz

High-precision polypropylene capacitors

Air-core inductors

Aluminum-encased, wire-wound resistors

Heavy-trace printed circuit boards

Home audio inspired construction

Crossover Frequency: 2500 Hz

Sensitivity: 91 dB

Authorized Internet Dealer

3 Year Manufacturer's Warranty
What's in the Box:
2x Woofers

2x Tweeters

2x Crossovers

2x Woofer grilles

2x Flush-mount tweeter housings

2x Threaded flush-mount housing retention nuts

2x Starfish tweeter mounts

12x 1-1/8" Self-tapping Allen head screws

8x 5/8" Self-tapping Allen head screws

4x  5/8" Flat head screws

8x 3/4" Self-tapping pan head screws

8x M4 x 8mm Allen head machine screws

8x M3 x 4mm flat head machine screws

3mm Allen wrench

2mm Allen wrench

1mm Allen wrench

16 Speed clips

2 Adhesive backed foam gasket strips

Owner's guide (English/ French/ Spanish/ Russian/ Japanese/ Korean/ Chinese/ Taiwanese/ Indonesian)