More info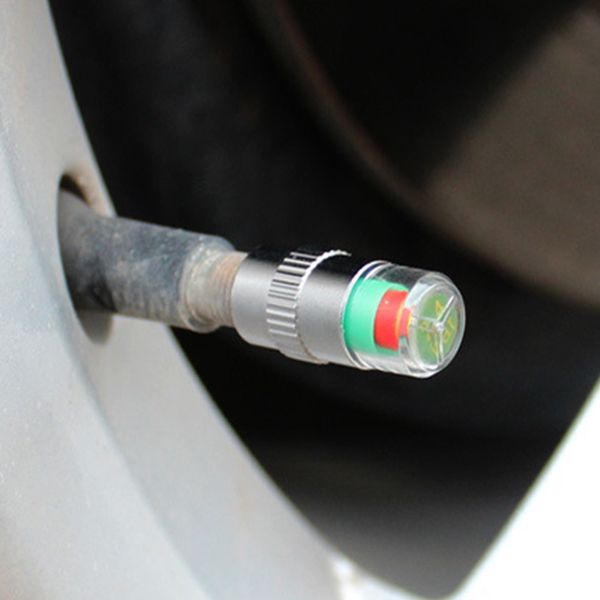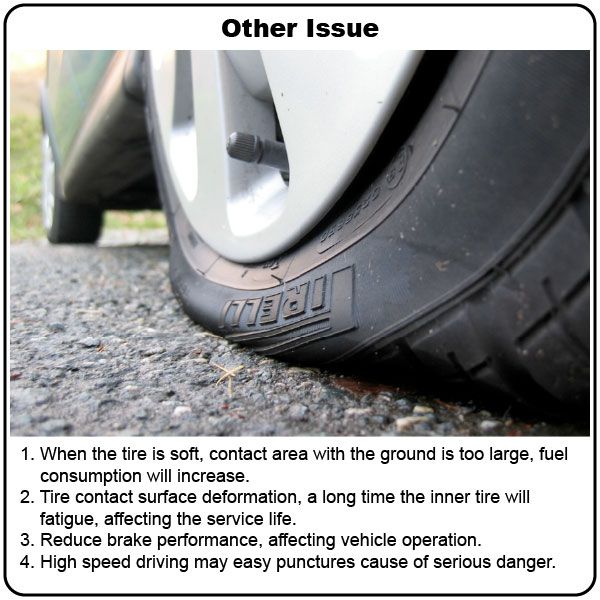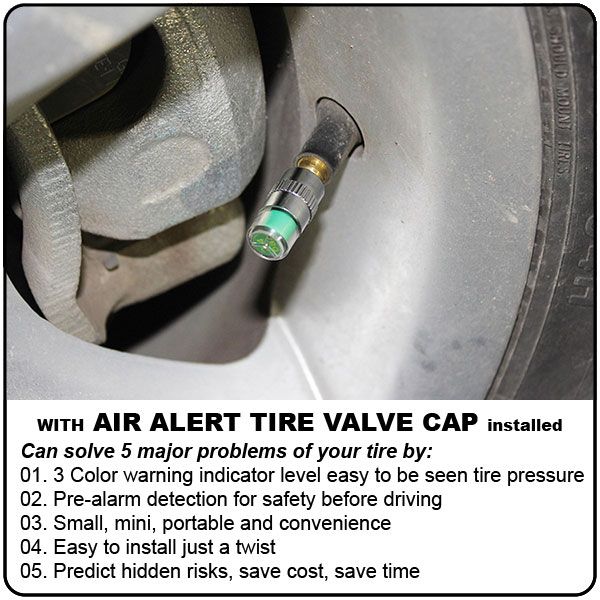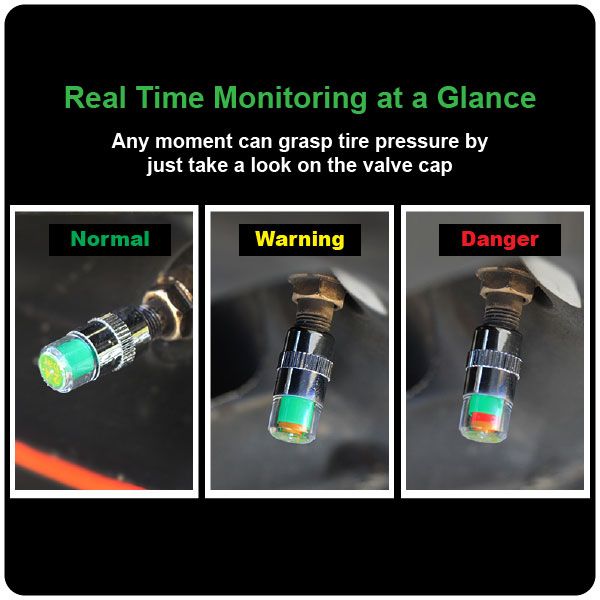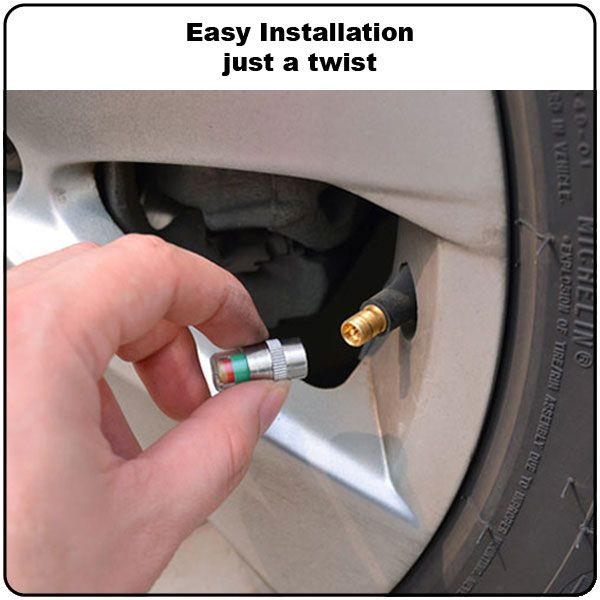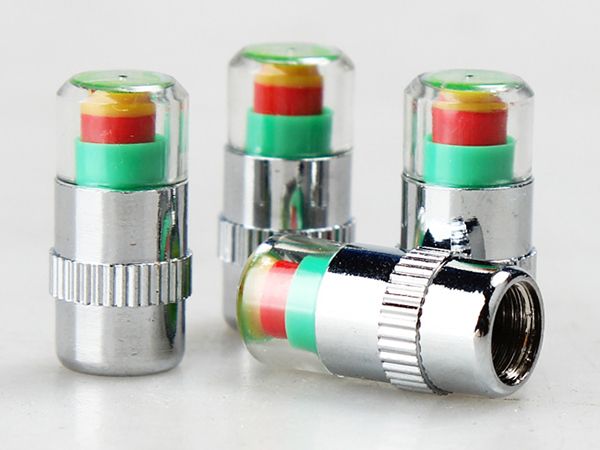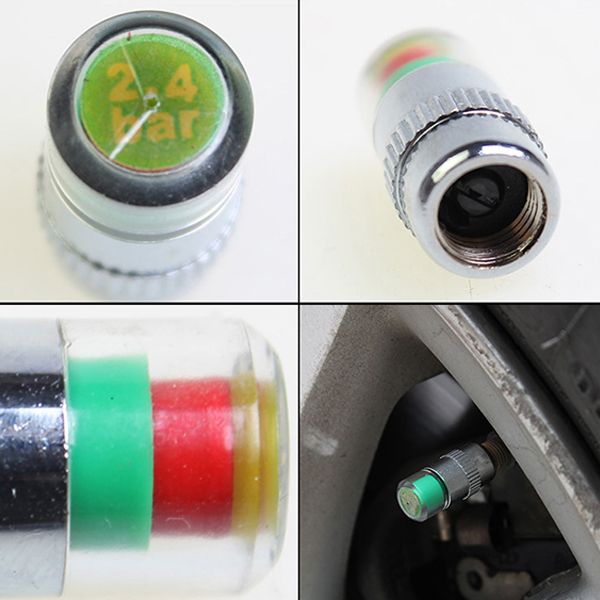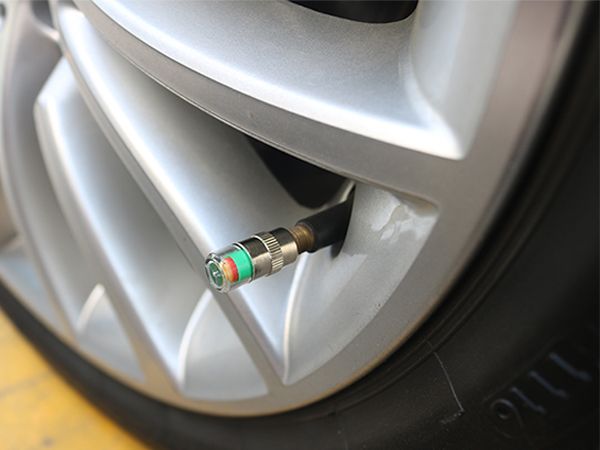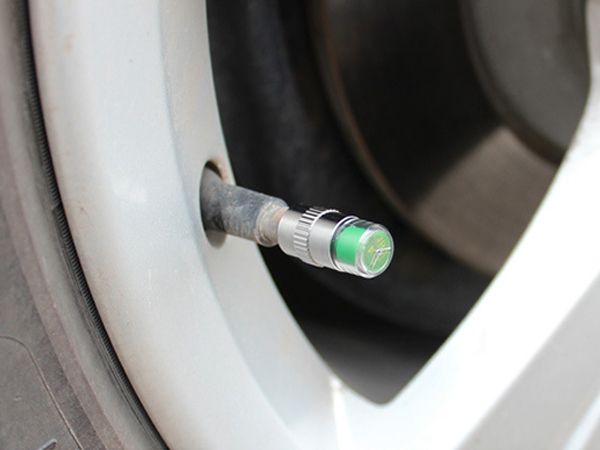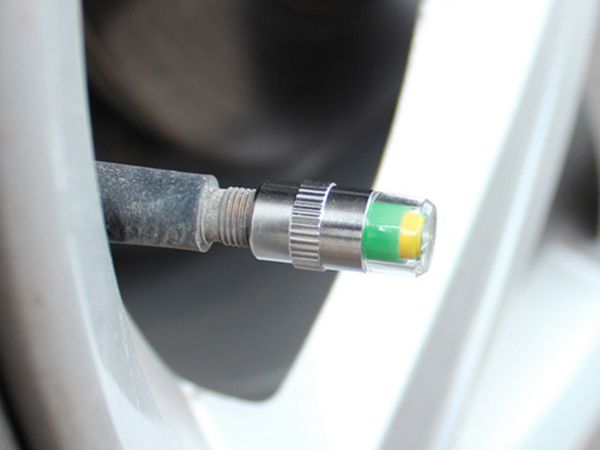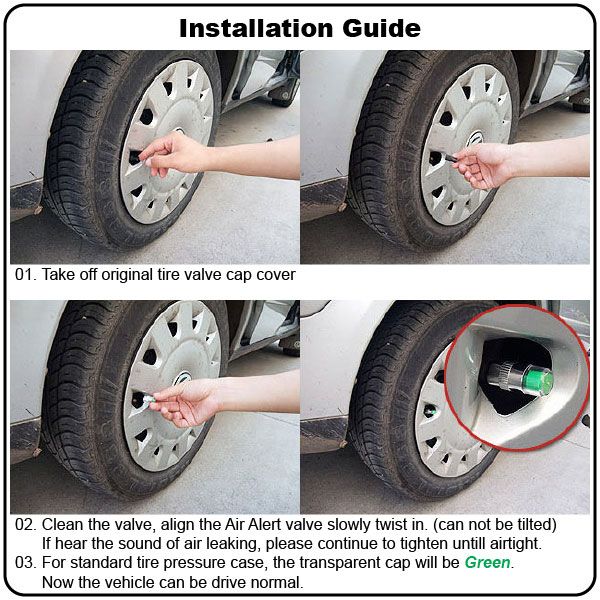 2.4 Bar 3 Color Air Tire Pressure Alert Monitoring System Valve Cap (4pcs)
WHY YOU NEED THIS ?
Low tire pressure may lead you to unexpected accident.

Lack of tire pressure also can cause serious consequences such as punctures.

Due to tire leakage caused by the wheel deformation, even after the tire can not be restored around.

When the tire is soft, contact area with the ground is too large, fuel consumption will increase.

Tire contact surface deformation, a long time the inner tire will fatigue, affecting the service life.

Reduce brake performance, affecting vehicle operation.

High speed driving may easy punctures cause of serious danger.
BY INSTALLED THIS "AIR ALERT TIRE VALVE CAP", can SOLVE 5 major problem of your tire:
3 Color warning indicator level easy to be seen tire pressure

Pre-alarm detection for safety before driving

Small, Mini, Portable and Convenience

Easy to install just a twist

Predict hidden risks, save cost, save time
Product Features:
Universal fit to all type of vehicle, motorcycle, bikes and etc (as long the tire was 2.4 Bar)

Leak-proof Built-in Seal - Built-in high-precision leak-proof gas seal to eliminate chronic tire leaks
Transparent Top Window - High quality transparent PC top cover tire pressure any abnormanlities are at a glance
Precision Rib Technology - Rotary rib sealing is good for dust and water proof
Non-slip Grip - Grip inlaid, increasing friction and non-slip
Stainless Steel Meterial - Smooth and not easy to rust and durable and better protection of the valve

Beautiful and functional pressure valve cap

Valve cap make of aluminum stainless steel

24 hour running, any time any where can predict tire pressure

3 color warning indicator level, easy to be seen with transparent top Window

Small and convenience, won't be obstacle to any thing

Easy installtion, DIY, just a twist

Warranty 1 year